****This was not a paid post and my honest opinion was used. The opinions are solely my own and may vary from others.The products mentioned below have been provided by
Cast Shadow Studio
for the review & giveaway free of charge.****
My house is much like my blog in being out of the Ordinary, My home is filled with dragons, gargoyles, fairies and more. Recently while I was searching around online I found a wonderful shop called Cast Shadow Studio, that creates and sells a number of Gargoyles and other assorted statues. Cast Shadow is ran by a Artist named Richard Chalifour who is both quite friendly and professional. I have the pleasure of working with Richard on a review and giveaway of one of his Gargoyle statues named Irving.
When I received my package not only did I find a Irving Gargoyle statue but I also received a Vined Dragon Tile. Irving measures approximately 3.5" tall by 1.5" wide with the base being 1.5" Dia. He is the perfect size to sit on your desk, in a planter, or really anywhere you want him displayed. I will be keeping mine on a small ledge above my computer desk. Irving was inspired by one of the many terracotta reliefs that decorate a prewar building, 81 Irving Place, NY. The street is named in honor of the famous author of "Sleepy Hollow" & "Rip Van" Winkle...Washington Irving. "Small Irving", from Cast Shadows Studio, sits at three and a half inches tall upon a one and a half inch diameter base. Each sculpture is individually hand cast and finished so is unique in color and feel. A lot of hard work goes into each and every piece sold by Cast Shadow Studio, you can tell just by looking at his work. Some of the gargoyle statues I have come across do not offer a lot of details since it makes it more difficult to get out of the mold, but the statues and other assorted pieces by Cast Shadow Studio offer a wide variety of details in each piece.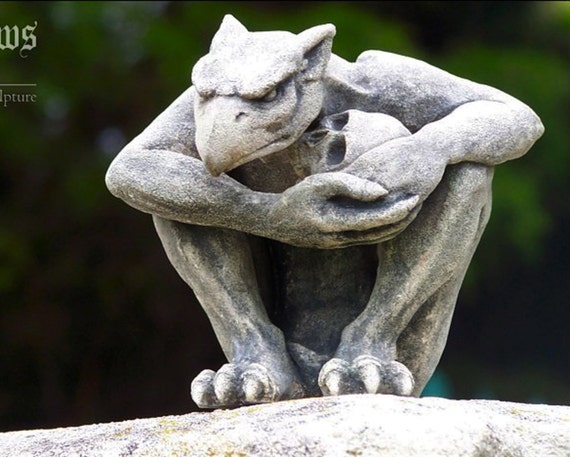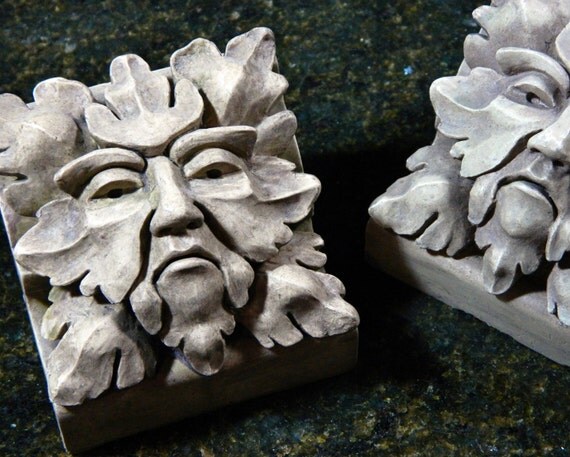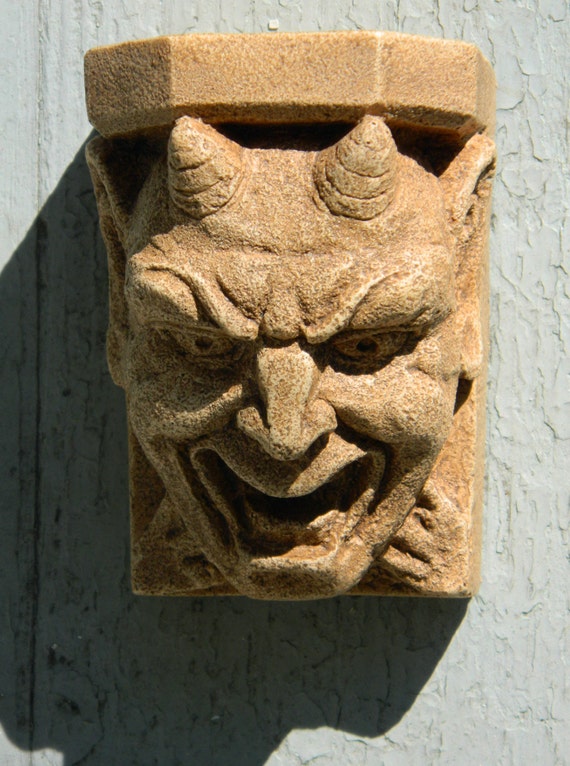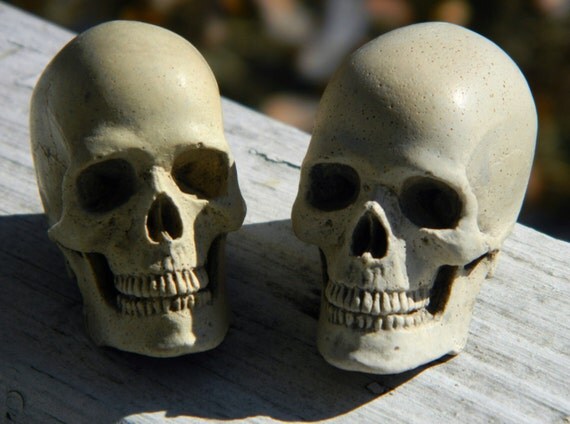 Each piece is light weight but sturdy, I would have no issue putting these on display in my garden because they are high quality and I feel they will withstand the weather. The pieces are smooth and well made, I didn't see a single thing on either piece I didn't like. Above you can find a show case of other items offered by Cast Shadow that I enjoy. The shipping was speedy and it was well packaged, each item was wrapped in foam and set in the center of a stand directly in the center of the box to prevent them from bouncing around or becoming smashed. Another small detail I noticed is that his last name is on each piece which is wonderful for those wanting to know where it came from, and when it was made. I am very happy with both products I received from
Cast Shadow
and I think you should head over and check them out as well! Their products would make a great new addition to any garden.
PRIZE ALERT:
One lucky reader is going to win a Irving Gargoyle statue of their own!
a Rafflecopter giveaway