****This was not a paid post and my honest opinion was used. The opinions are solely my own and may vary from others.The products mentioned below have been provided by Nether Wolfe Designs for the review & giveaway Free of charge.****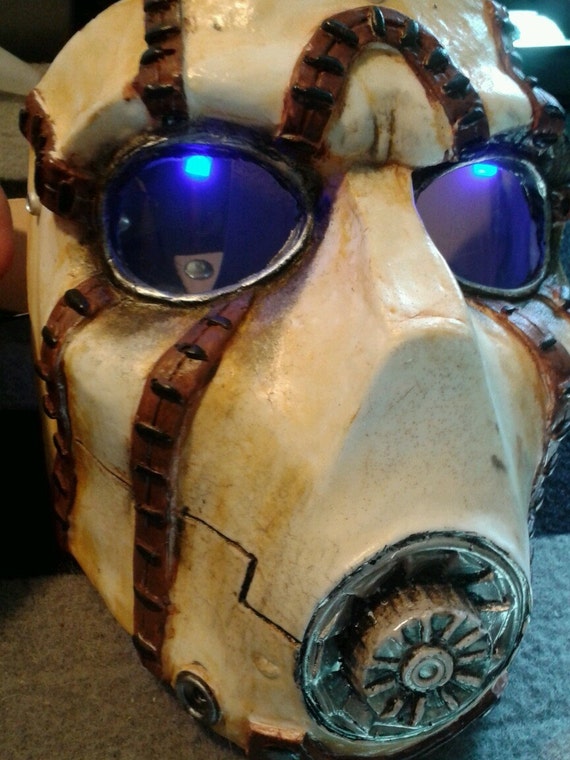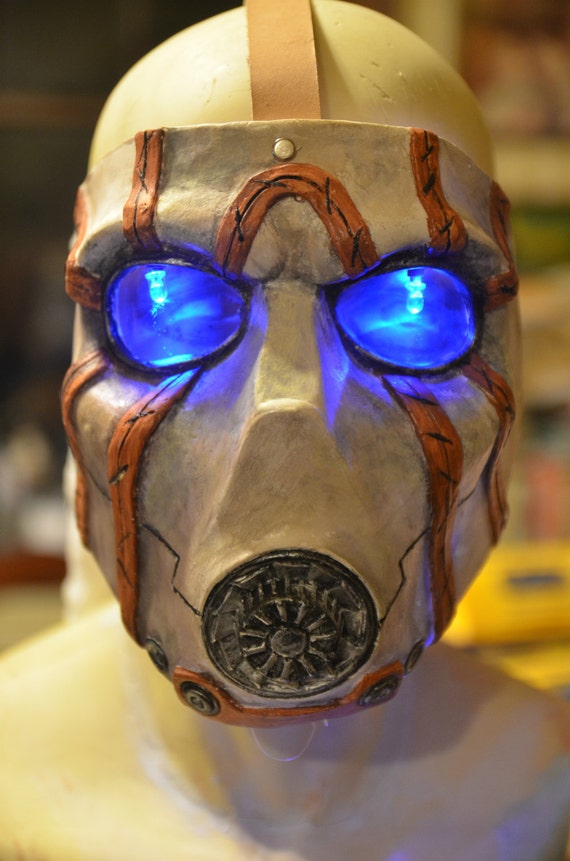 My count down to Comicon has begun, which means it is time to start planning a costume. I am the type of person who usually can't figure out what to wear for events such as Halloween until last minute then I am stuck in something less than what I was hoping for so I plan to get a costume ready ahead of time this year. My fiance & I are both fans of the video game Borderlands & Borderlands 2 we have discuessed going as our favorite characters from the game our biggest problem was we have no knowlege about making masks or replica weapons so I began a search for already made costume pieces. Along my search I found some masks that you could tell were poorly made then I finally found a small etsy shop called Nether Wolfe Designs who creates and sells comicon pieces his main item sold is Borderlands mask but he also has Freddy Krueger Latex Mask Blanks and Zelda triforce eblems.
I have received a chance to work with Nether Wolfe Designs on a review & giveaway here on Burning Moon's Inside Advice. The first thing I wanted to metion is that the owner Gus is such a sweet heart and has out standing customer service, He makes it seem like you are talking to a friend and not just a shop owner. For my review I was sent a Borderlands 2 Psycho Bandit Mask Blank do it yourself kit, The kit includes: 1 Psycho Bandit mask, LEDs for the eyes, Battery Clip, Switch & a cr2032 Battery. The mask came well packaged and arrived safe, Shipping was decently fast the holidays make all packages lag a little though so outside of the Holidays shipping speed would be even faster. The mask is cast from Smoothcast 300 series resin which makes them quite sturdy, If you are messing around and drop it once it won't break but as Gus states in his shop these are not made to replace safety equipment please do not use them while doing dangerous jobs or stunts and expect them to protect your face if you are looking for something that can stand up to more than just costume wear message Gus to discuss other resin materials for a custom mask. The mask blank comes as is after being removed from the original mold which means you will need to put a little bit more work into smoothing everything out but that is what makes it fun.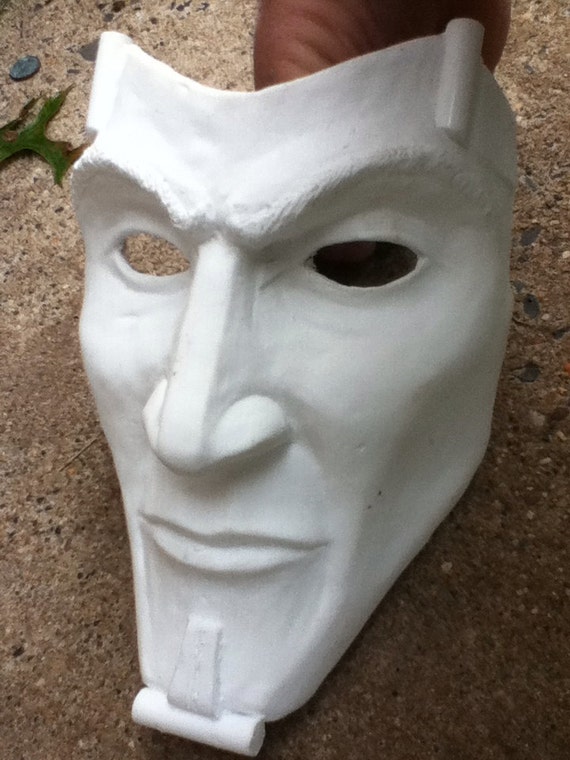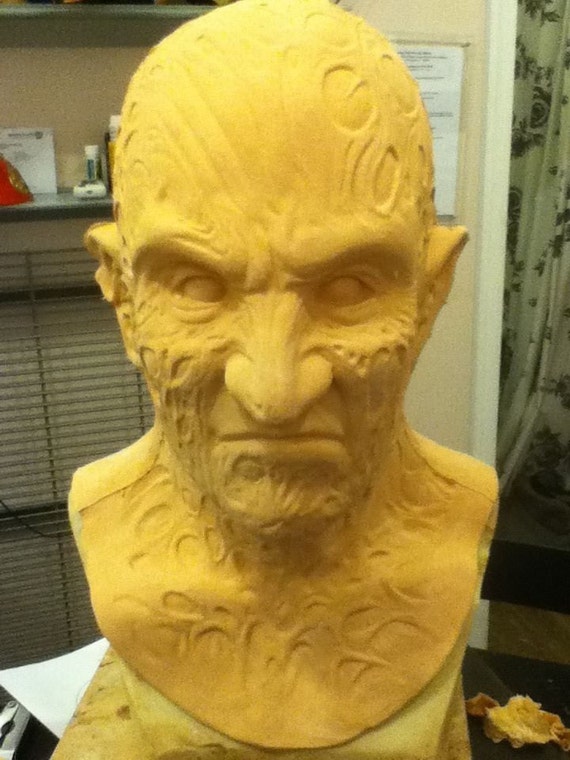 I like that the mask arrives blank it allows you the freedom to paint the design and colors you want, I know it saves a lot of time having it pre painted but where is the fun in that? To smooth down the inside of the mask you can use sand paper to get any rough spots out that may be been created by the mold. I find that the mask is the perfect size it isn't overly large and doesn't smother your face from being too small. The LED lighting kit for the eyes is wonderful it comes with almost everything you need to make the eyes glow [You will need wire], The lights are bright and vibrant letting your mask stand out from the crowd. I think that gus has done a wonderful job with the Psycho mask from the choice in resin to the actual making of the mask, Once it is painted it will look exactly like the masks in the game.
Want to know more about the Owner of Nether Wolfe Designs?:
His name is Gus, and he is 31 years old.He lives in the Philly suburbs and has have been a semi professional Costume and FX artist for about 6 years. When he was in 6th grade he had a massive Halloween Costume Failure, and at the last minute his Dad took him to a Halloween shop and where they bought a Zombie Makeup Kit. Which is when he learned how to use Latex and tissue, He ended up Grossing out his entire class it was that moment in time that made him hooked. His favorite characters from Borderlands are the Psychos he started playing borderlands because of the masks, He started off making Hockey Masks and Latex Masks in the Friday the 13th Fandom, then a friend commissioned him to make an original Bandit Mask Blank. He agreed and told him he could cut him a really great price if he didn't mind if he made copies. So he bought the game, Played a while, and started sculpting the mask. He thought it was a really fun project then it just exploded that Halloween, because the second Game was about to Drop so he choose the perfect time to start making the masks.
Prize Alert:
One lucky winner will receive a Borderlands 2 Psycho Bandit Mask Blank do it yourself kit just like the one I received.
a Rafflecopter giveaway