My Birthday is coming up in seventeen days so to celebrate I will be giving away two gift cards to one of my readers to not only celebrate my birthday but to celebrate how amazing my readers are. What will I be doing for my birthday? I am unsure at the moment, we usually go see a movie and go out for dinner. Guardians of the Galaxy 2 comes out the day before my birthday so I know that is what I would like to go see this year, as for dinner I have to wait and see how I am feeling by then on the last day of this month I will be getting some wisdom teeth removed so I don't know it it will be healed by my birthday weekend. I can be a little cheap at times so I also like stopping by a few of the places that do birthday freebies, such as a free large coffee from Dunkin Donuts and a free sub for lunch. It can be a lot of fun so if you like free stuff I'd check out which stores in your area do the same thing. Alright I know what you're thinking, I came here for a giveaway not for your birthday plans!!! So let's get onto the good stuff.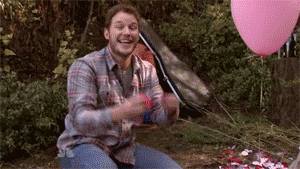 P.s
Keep an eye out for tomorrows giveaway if you love makeup because someone is going to win a set of cosmetic glitter jars.
Prize Alert:
I will be giving away two gift cards the represent two of my favorite things makeup & coffee! Each one has $25 on it and one lucky reader will receive both cards.
This is open World Wide!
Please remember if you DO NOT leave a comment on this blog post as your mandatory entry into the giveaway then all of your entries will be void. Doing the Daily entries will increase your chance of winning.
Winners have 72 hours to respond to the notification email!
Giveaway winners are announced on FACEBOOK, If you would like to see who won my latest giveaways please visit and like my facebook page.
Giveaway entry question: Please leave me a blog comment letting me know who your favorite Disney character is! (Yes, it is a random question but I love Disney even more than I love coffee and makeup)
a Rafflecopter giveaway