****This was not a paid post and my honest opinion was used. The opinions are solely my own and may vary from others.The products mentioned below have been provided by
Amy's Not Dead Yet
for the review free of charge.****
I am always on the hunt for unique products that fit with my style,likes and likes of those I know. Many of those likes include popular shows such as Supernatural, Once Upon A Time, ect and I love being able to share them here with you! A huge fan hit is Doctor Who and I've found a great little etsy shop called 'Amy's Not Dead Yet' and she sells Cards & Art for the geeky fan. I was recently sent a few samples of her work which included a Note card, A sheet from her Cthulhu coloring book, two Doctor Who Christmas tags and a few book marks. All of which can be seen below:
The samples arrived in a very timely manner and were well packaged. I highly enjoy the type of paper that was used to make each of the products, it is sturdy yet bendable at the same time allowing a little wiggle room when shipping in the mail. Each print was full of color and well drawn, I was attracted to the shop because of how kawaii and adorable the characters were on each piece of her art work. Cards are $6 each, If you were shopping for cards you might think this is a little high, but in reality it isn't. If you think about it cards at the store rang from $2.95-$10.95 sometimes more for a card that is massed produced and has been given to hundreds of others with the cards from Amy's Not Dead Yet they are hand done in water colors and are quite unique. I personally think the price is one hundred percent worth it for the craftmans ship alone.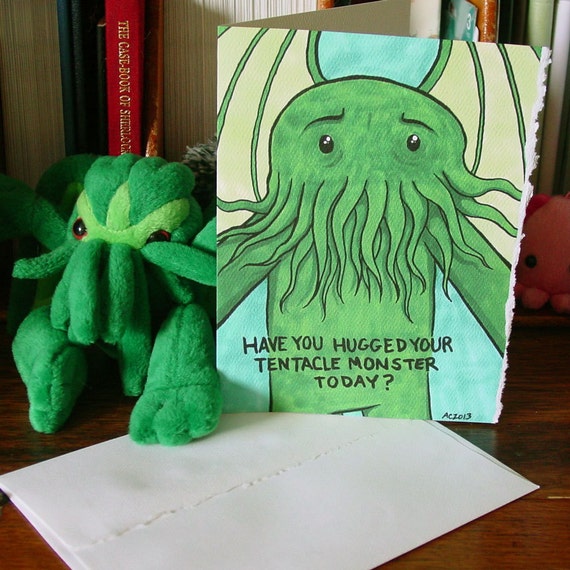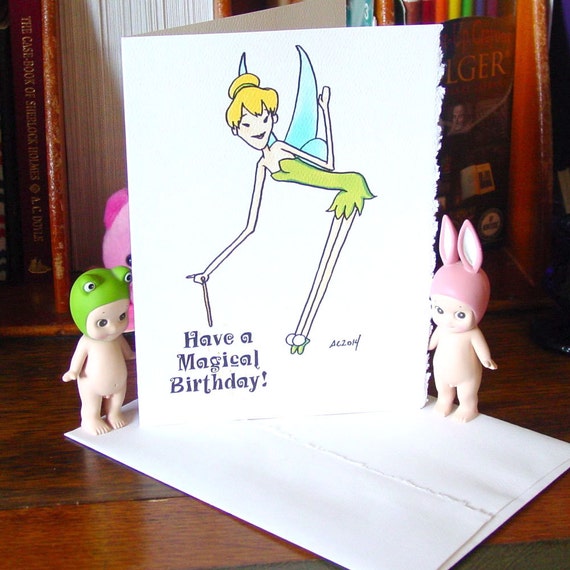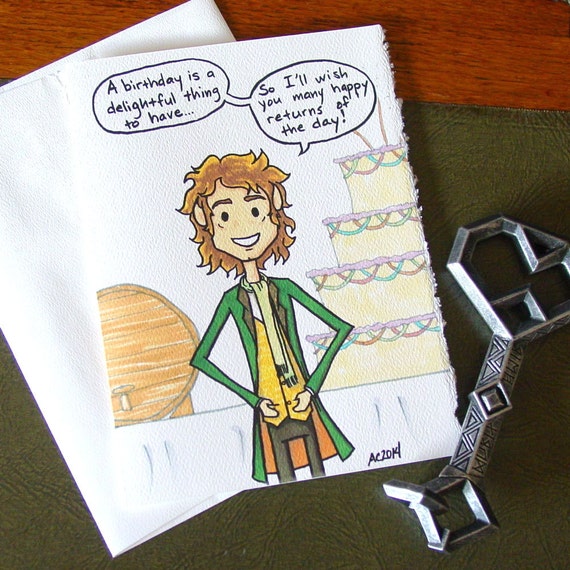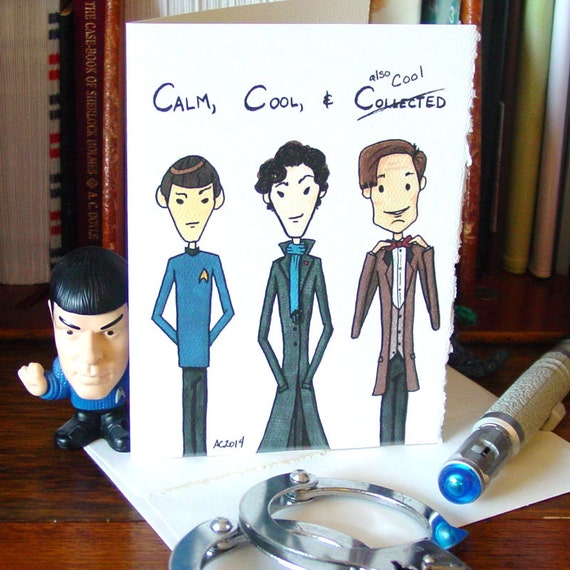 So if you have a Doctor Who, Sherlock, Cthulhu, Hobbit or other similar geek show lovers head over to see what you can find for them or even for yourself! The products are exceptionally made, shipping is fast and customer service is fantastic plus the prices are great so you can't go wrong with this etsy shop! Can't find something you're looking for? Feel free to message the shop owner I am sure she would be happy to work on something for you.