****This was not a paid post and my honest opinion was used. The opinions are solely my own and may vary from others.The products mentioned below have been provided by
Simona Candini Art
for the review & giveaway free of charge.****
Halloween is just around the corner which means it is time to start decorating the outside of my house, as for the inside it is filled with dragons, gargoyles and other assorted items so everyday is a little like Halloween for us. Every year I look for fun new additions to add to our walls or Halloween decor and I wanted to share a etsy shop called Simona Candini Art who sells prints of hand drawn images that are a little spooky and some could even say inspired by Halloween. All of her prints have a slightly darker feel to them but are still quite adorable and would make great conversation pieces to hang in your home. I received the three prints shown below to review here on my blog and I will be giving one lucky winner a print!
The prints in order are called "Rapunzel", "Kiss Me" and "The Secret Garden" each print comes dated and signed by the Artist and only 50 prints are sold of each image so you will also find a #/50 located on the bottom of the print letting you know it is limited edition. Each print is vibrant with color and the work is flawless I find each image captivating in it's own way, and I do have to say that I noticed some of the images of the prints found in her shop don't do justice to how vibrant the photos are in person. Every piece of her art work is extremely detailed you could sit and look at it and see each strand of hair, every piece of grass and every shadow that matches perfectly with the imaged it is a shadow of. My favorite of the three I received is the Secret Garden print, I can't quite put a finger on why it stands out to me the most but I absolutely adore it and it is so unique I know it will be a wonderful conversation starter. I have to admit I felt a little silly, at first I thought the Rose vines were just a plant the little girl was sitting on then I realized they were the lower half of the girl in the chair which made this image even more captivating. The prints shipped all the way from Italy to Arizona in less than two weeks which is extremely impressive considering most international packages take anywhere from 3-10 weeks to receive depending on customs and how it was shipped.
The prints have a small white edge to make them easier to matte and frame, but you are also able to request that be removed so it fits a standard 8"x10" frame which may be a better option for some. Each print ranges from $30-$35 which is a wonderful price for unique and limited edition art work, I've seen my fair share of prices on various works on art that are mass produced and have to say I rather spend my $35 on a print from Simona Candini Art than on something you can buy from the store. Customer service is fast and friendly, if you have any questions or even a custom request I am sure the store owner and artist would be more than happy to help you out.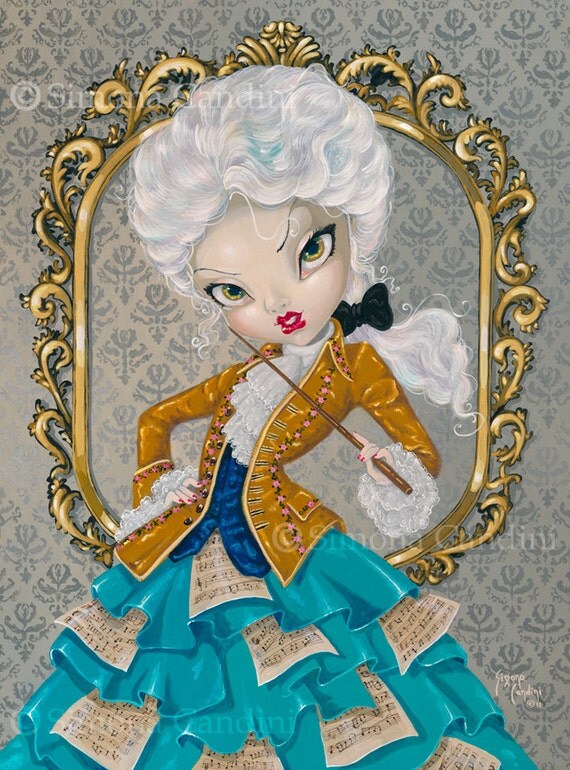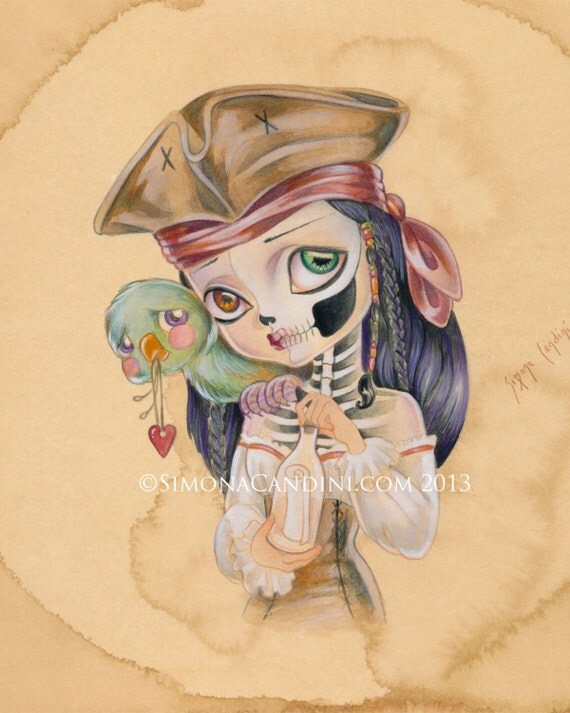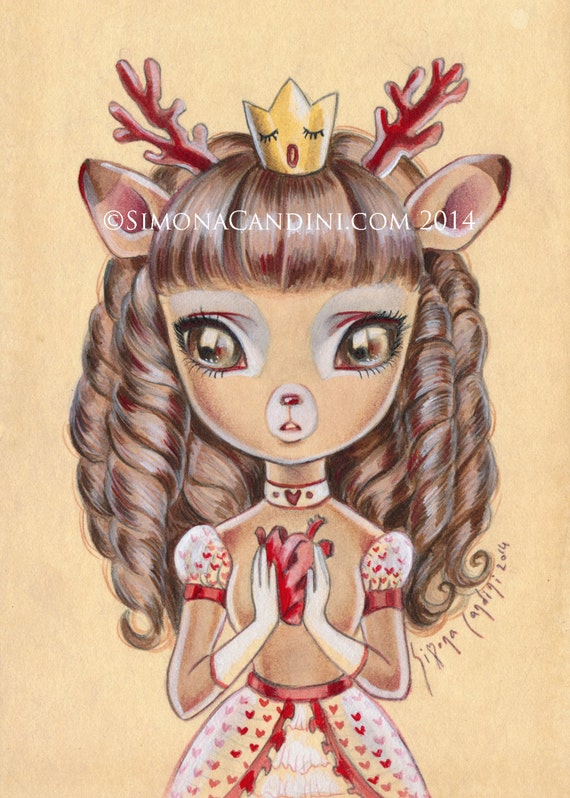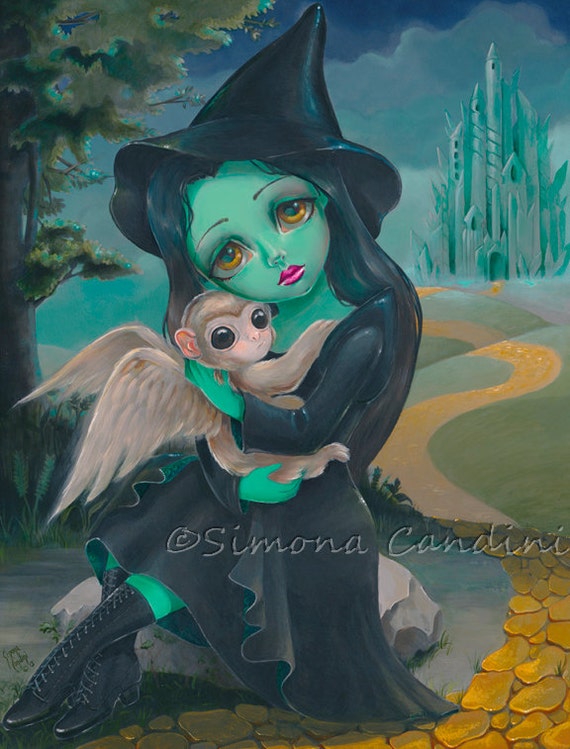 Prize Alert:
One lucky blog winner is going to win the Rapunzel print shown above! This giveaway is open World Wide.
a Rafflecopter giveaway