****This was not a paid post and my honest opinion was used. The opinions are solely my own and may vary from others.The products mentioned below have been provided by
Portal And Portkey
for the review & giveaway free of charge.****
Lately though the movie series is now over and the book series has long been done I've seen Harry Potter popping up again all over, I have a few friends who love Harry Potter and recently I participated in a Harry Potter exchange so I went on a hunt for unique Harry Potter products. I found a wonderful shop called Portal and Portkey who sells quills, necklaces and more all at affordable prices. I have received the chance to work with the store owner on a giveaway and review, Kyra is very pleasant to speak with and she has speedy communication.
For review purposes I was sent a Essence of Dittany necklace, the package arrived in a speedy manner and was well packaged to protect the necklace. The pendant itself is quite lovely, the label has a real other wordly feel to it and is well attached to the little glass vial you won't see it peeling off any time soon. The liquid inside of the bottle is a rose colored liquid with what looks like seeds from a tree floating in it, the bottle is tightly sealed and comes on a 18" inch silver-colored ball chain. All of the pendants and products in the shop are made to look as authentic as possible which I think she acheived perfectly. The necklace is well made and I feel as if this is how it would really look in the world of Witches and Wizards. Each pendant is $13 each or you can try your luck with her 2 for $15 grab bag which includes two random potion bottles and two chains. Portal And Portkey ships world wide and has reasonable shipping prices for US customers shipping is only $1.85.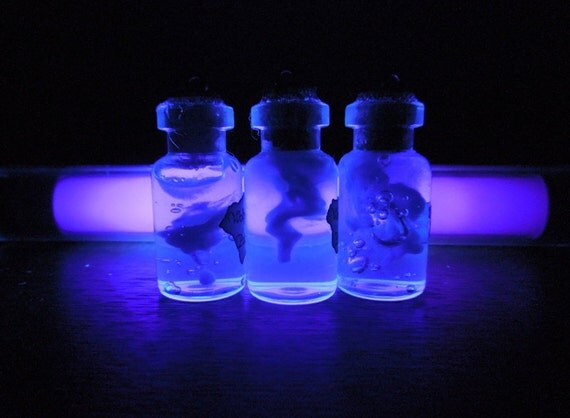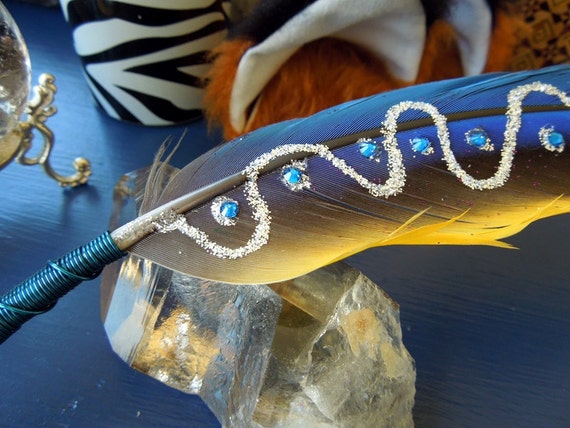 Along with her pendants I also love the quills that are sold in her shop, If I could use them properly to write prettier than I do now I would want to buy all of them. Aside from Harry Potter products she also sells Skyrim, Dragon and other inspired products that are well worth checking out. These products would make a great purchase for yourself or a good gift for a friend or loved one. Head over to Portal And Portkey to check out everything they have to offer, her fast friendly and speedy customer service will leave you one happy customer.
PRIZE ALERT:
One lucky reader will win a Harry Potter Essence of Dittany necklace. This giveaway is open World Wide!
a Rafflecopter giveaway