****This was not a paid post and my honest opinion was used. The opinions are solely my own and may vary from others.The products mentioned below have been provided by
Craft'ed
for the review & giveaway free of charge.****

When I was a kid I would often be found curled up on the sofa or on my bed reading a book, I love reading but as I grew older I found I didn't have enough time to read as much as I used to. I've recently rekindled my love for reading and have been setting out an hour before bed every night to read a book, while reading I often have to put my book down to fix my son or do something I forgot to do earlier in the day and I don't want to lose the page I was on. While on a search for a good book mark I ran across a etsy shop called Craft'ed who sells magnetic book marks in a variety of cute and fun designs such as Despicable Me minions, Harry Potter and more. Look at how cute they all are:
I have received the wonderful chance to work with Craft'ed on a review and a giveaway here on my blog, It was a hard choice deciding on which single book mark I wanted to we went with a pick your own set which contains five book marks. I received a Harry Potter, Tardis, Pikachu, One eyed Minion and Mike from Monsters Inc. as the book marks I picked out. My packaged arrived pretty fast considering it was sent from Canada, they also sent along a bonus Harry Potter book mark. I have to say I Love these book marks, since they are magnetic they stay on the page they are placed on, no more worrying about your book mark falling out or not being able to find a book mark. From time to time I will start reading a book in a place where I can't access a book mark such as in the car or at the doctors office and folding the pages into 'dog ears' drives me nuts I have put one of these book marks in my purse to always keep it with me.
The book marks look wonderful they are well made to be sturdy yet thin to prevent having a bulge in your book, they have cute back sides as well. I've open and closed my Mike book mark at least three dozen times and it hasn't phased the book mark at all I can see these lasting a very long time. As you can see slightly in the photos above the shop owner has beautiful hand writing, I plan on buying more book marks for friends and family who have a love for reading as well. I give this shop an A++ I simply love it and think you should check it out as well.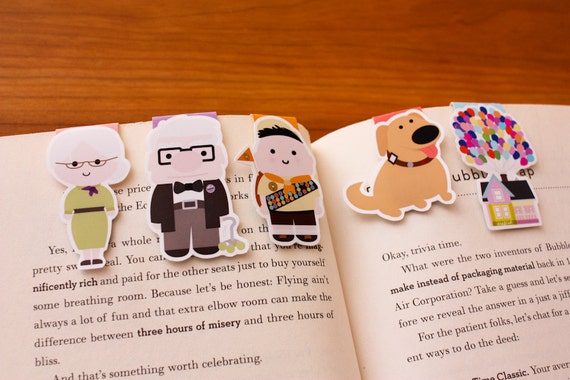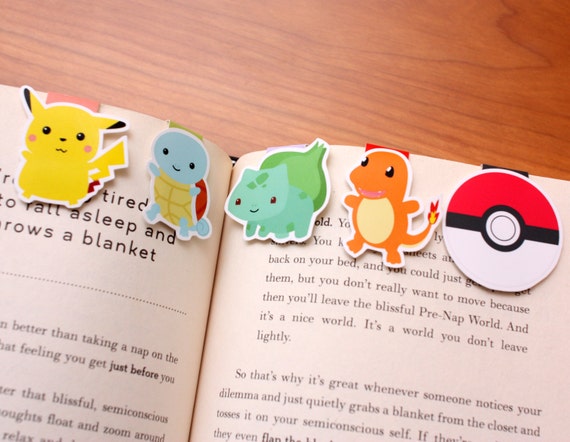 PRIZE ALERT:
One lucky winner will receive a 5 pack of book marks of their choice. This giveaway is open to US and Canadian Residents.
a Rafflecopter giveaway