****This was not a paid post and my honest opinion was used. The opinions are solely my own and may vary from others.The products mentioned below have been provided by
The Haunted Knoll
for the review free of charge.****

My fiance & I are huge fans of the video game Borderlands, We have been playing it for almost two years now and still find entertainment in it which is easy to do when they are still releasing new content for it. We also enjoy Comicon so it isn't a surprise that I am always on the look out for makers of Cosplay materials that are both high quality, easy on the wallet and look good. If you have been a reader of my blog for at least the last two to three months you will have seen past reviews from a company called The Haunted Knoll. I am happy to announce that the owner Will has come out with a new Borderlands mask for your cosplaying needs.
I would like to introduce you to the new Borderlands Psycho Bandit Mask that comes with real leather stitching. The first thing I always notice about the masks Will makes is how clean they are, I have never had an issue with there being extra plaster material, sharp or rough edges everything has always been perfect. He really goes the extra mile to keep his customers happy, my favorite thing aside from the great designs is that he puts a liner on the inside of the mask which is smooth and already finished for you. The mask kit comes with 1 Unpainted mask,9 lengths of 1mm Leather Cord lacing,1 mouth fan accessory piece (optional install),Black Tulle for covering the eyes sockets and
Foam padding for inside the mask all for just $55 plus shipping that is a steal.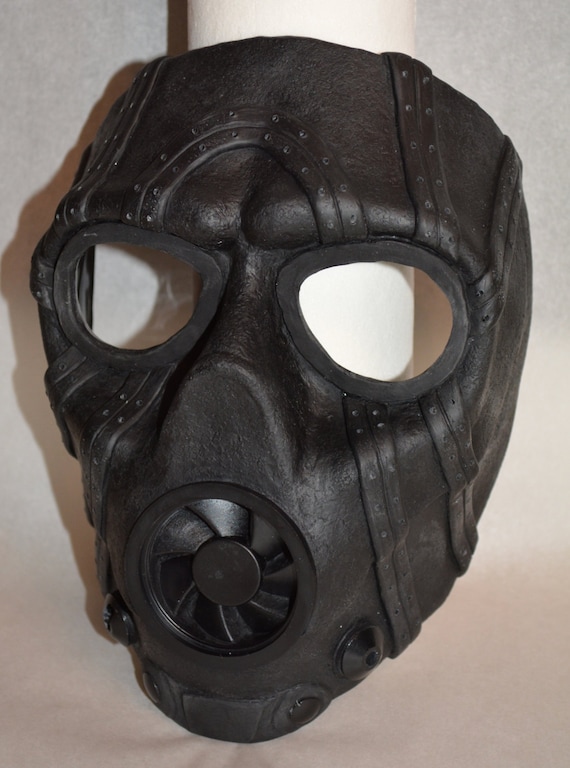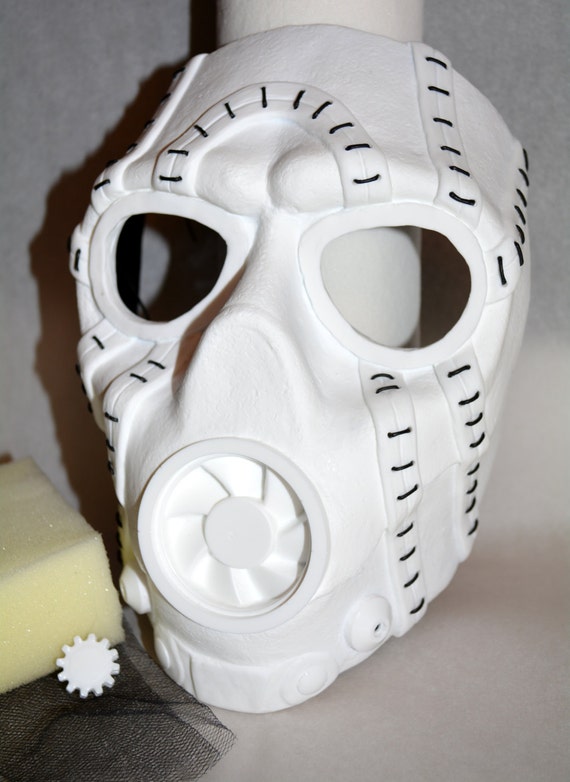 You can purchase the mask in either white or black depending on your painting needs. Will suggests painting the mask before adding the stitching which I agree with you don't want to end up ruining the leather by painting it a color you didn't want on it. Keep in mind this mask is stylized as a more "real-life" version of the mask, and not intended as an exact replication of the game artwork I add this because I know some cosplyers like things 100% like the actual character but to me these makes are cutting it really close to the real thing which is wonderful. Want to see more Borderlands cosplay items? Head over and check out The Haunted Knoll they have a great selection and professional grade products this is in my opinion the best shop to get your Borderlands needs from.