****This was not a paid post and my honest opinion was used. The opinions are solely my own and may vary from others.The products mentioned below have been provided by
Pieces by Polly
for the review &giveaway free of charge.****

When I was younger I was a fan of Harry Potter, my fiance has be beat though he remembers and knows quite a bit more than I do. Recently for Valentines day I thought it would be neat to include a special Hogwarts acceptance letter with his Valentines gifts as just an extra small geeky little gift. I found a fun and exciting etsy shop called Pieces By Polly who offers Handmade Quilts & Harry Potter Fun. I recently received a small package from her which contained a Gryffindor Adult Scarf, A Hogwarts acceptance letter customized with my fiances personal information and a Hedwig Owl Post Pendant Necklace. Due to personal information being on the letter, Names, address, ect I won't be sharing a photo of the letter I received but will provide a photo from her store.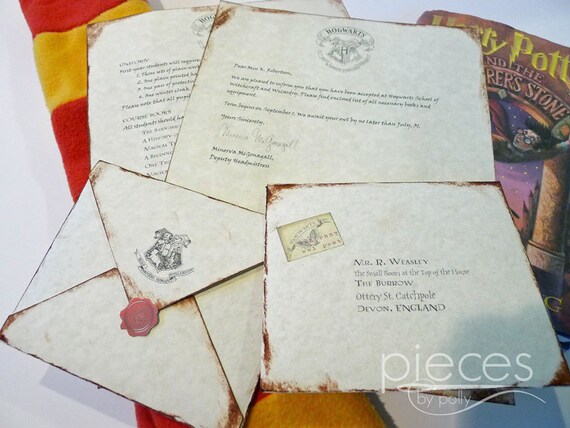 I love how authentic the letter looks, It has the slightly browned edges which gives it a rustic look has the Hogwarts logo and has a sticker "Wax Seal" to keep it closed. The letter was easy to customize with a bit of personal information about the person your sending it to, and was fun to watch my fiance open. The scarf looks fantastic and is soft as can be, it feels soft against the skin and is sure not to irritate your neck and fits snugly to keep you warm during those cold winter days, and the necklace is quite adorable it features a small owl carrying a letter. I Love the chain the necklace came on it is a 'snake chain' I find it pulls my hair less and doesn't become tangle easily like a link chain would the necklace is light weight and looks great. I think that all the products from Pieces by Polly are both adorable and fun functional gifts for your loved ones who love Harry Potter all at an affordable price. My packaged arrived quickly and was packaged well the scarf helped protect the letter and the necklace, customer service gets an A+ from me Polly is friendly,responds quickly and was a delight to work with. I don't think there is an age limit on liking Harry Potter or not so these products would be perfect for anyone no matter what age they may be.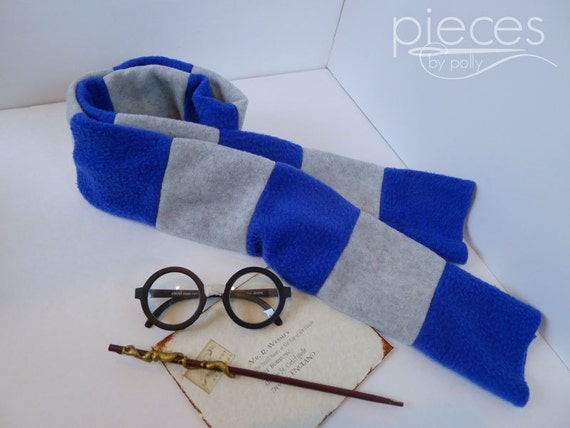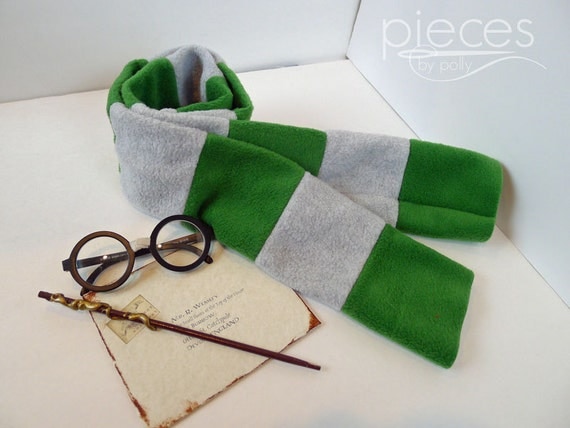 PRIZE ALERT:
One lucky winner will receive their choice of either a Scarf or a Necklace, you will also receive a personalized Hogwarts acceptance letter.
a Rafflecopter giveaway