****This was not a paid post and my honest opinion was used. The opinions are solely my own and may vary from others.The products mentioned below have been provided by Dusty Road Gurl for the review & giveaway Free of charge.****
I can clearly remember the first time I heard about Harry Potter, I was in grade school when my teacher announced the new book we would be ready for story hour was called Harry Potter and the Sorcerer's Stone. From there my love for Harry Potter grew, We didn't read all the books in class but my family members bought them for me and I read them all, I enjoy the movies as well but like any fan of the books I was disappointed they left quite a bit out. When I was younger I had an assortment of Harry Potter things, book marks, trinkets and a jewelry box but have lost them or they were broken over the years now that I am older I decided to look for some more Adult friendly Harry Potter items. I recently found a fantastic etsy shop called
Dusty Road Gurl
who sells Custom hand painted & etched items. The shop owner Jessica is such as sweet heart and has A+ customer service, She is speedy at replying to emails & is always friendly when replying plus her shipping was speedy and the products are professional quality.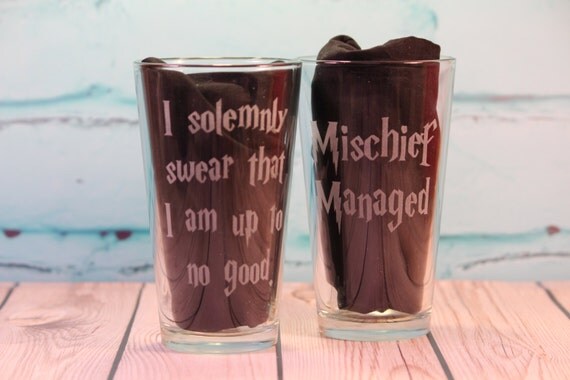 Jessica is allowing me to host a giveaway & share a review with all of you! For my review I receive a Harry Potter Maurader's Map Inspired Pint Glass Gift Set, One is etched with the quote "I Solemnly swear that I am up to no good." the other is etched with "Mischief managed". Having past experience with etched glass I know that some sellers dig down too far creating grooves that put tension on the glass causing it to be an easier breaking point, but with the glasses from Dusy Road Gurl it is quite the opposite. The words are etched lightly on the surface just enough to make the etching stay and not create any grooves or indents, If someone handed you one of these pints while you weren't looking you wouldn't be able to tell anything was etched into it the pint is smooth all around. Her packaging was perfect, Each glass was securely wrapped in news paper tucked inside more newspaper for the package stuffing, this both helps protect the pints and recycles paper.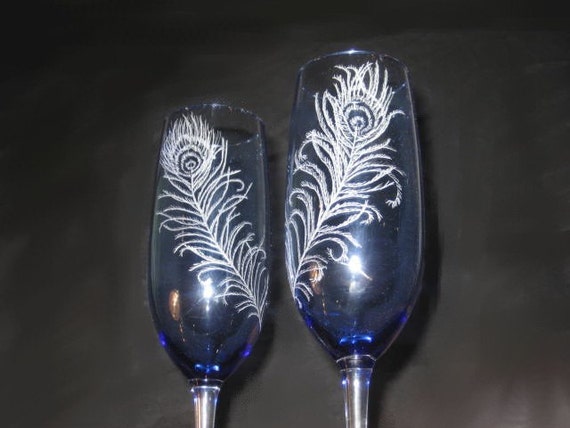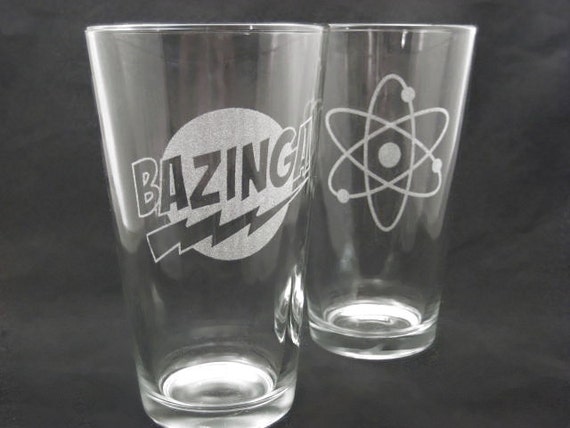 It may sound odd but one of my favorite things about this pint set is when they become wet, washing them is fun because the words seem to vanish when water touches the etched parts making it seem like the real Maurader's Map, once dried the words appear again. The glasses are easy to clean, they look lovely and they seem quite sturdy I enjoy the glass choice Jessica made when picking these glasses to etch on. The etching itself is clear,crisp and even which I think is pretty spectacular for being etched by hand. Price wise I think these glasses are priced perfectly at $22 a set, the time that goes into etching these alone is worth the price. Not a big Harry Potter fan? No problem Dusty Road Gurl also offers glasses,mugs & more that feature The Big Bang Theory, Snowflakes, Trees, your name initials & more all at affordable prices. Jessica's dream is to be a stay at home mom who etches in her free time, Want to help make her dream come true? Head over to her etsy shop
Dusty Road Gurl
and check out everything she has to offer. The products sold in her etsy shop would make the perfect gift for any occasion, Birthdays, Christmas, Weddings & more. I personally love the pint set I received & plan on visiting her shop again as some of my family members birthdays roll around.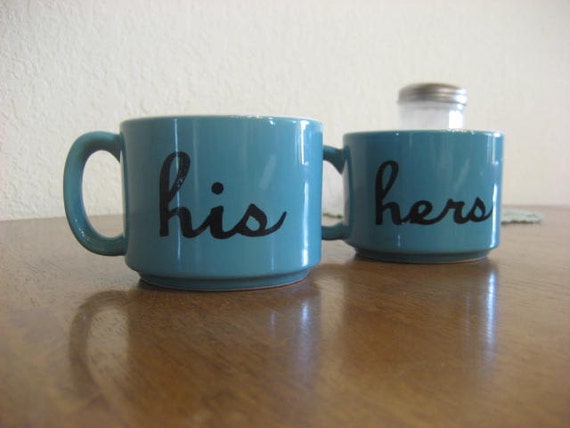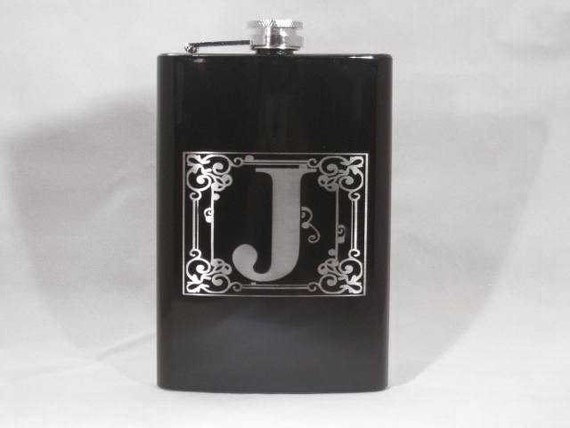 PRIZE ALERT:
One lucky reader will win a Harry Potter Maurader's Map Inspired Pint Glass Gift Set just like the set shown above.
This giveaway is open for all US Residents.
a Rafflecopter giveaway