When I was younger I never understood why pearls were so popular mainly because I never thought I would look nice wearing pearls but that has all recently changed. I received the wonderful opportunity to work with a company called
Pearl Paradise
on a review & giveaway for all of my loyal readers. Founded in 1996 and brought online in 2000, Pearl Paradise has grown into the world's largest online pearl company one look at their website & you will be able to see why.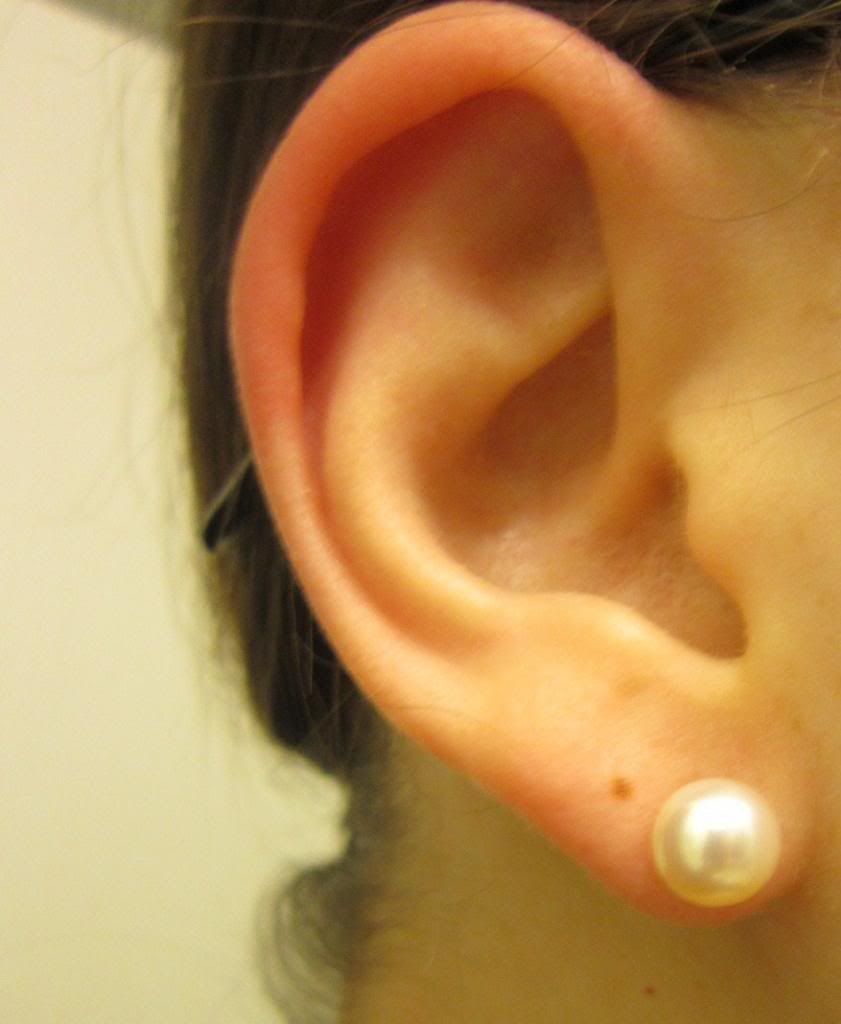 For my review I was sent a pair of 7.5mm White Freshwater Pearl stud earrings on 14k white gold studs. Here is the description from the website "The white freshwater AA+ button-shape pearl earrings appear perfectly round from the front, with a slightly flattened shape when viewed from the side. Our AAA white freshwater pearl earrings are perfectly round and blemish free." I personally love how the pearls look & feel while wearing them,They give a classy & traditional look while still offering some fun to your every day wardrobe. For some reason I always had the thought in my head that pearl jewelry was heavier than other jewelry was but I was happy to find out I was wrong,The earrings are fairly light half of the time I forget I am wearing them. I love how simple the pearl earrings are I can wear them with my every day outfit or I can wear them to a job interview they work with almost every outfit. Another surprise about the pearl earrings is they are surprisingly affordable at only $50 per pair, They are appraised at $330.
My earrings arrived in a nice snap open box along with a Pearl care kit that includes pearl cleaning tissues,a soft wiping cloth & a tip sheet on how to best preserve your pearls. Pearl Paradise also includes a appraisal sheet with all of the information about your pearls. They offer pearl earrings in white,black,pink/peach,golden,chocolate & lavender. ****This was not a paid post and my honest opinion was used. The opinions are solely my own and may vary from others.Products were Provided by
Pearl Paradise
for the Review & Giveaway free of charge****
PRIZE ALERT:
One lucky reader will receive a pearl of 7.5mm Freshwater pearl earrings in their choice of color & stud color from the following choices. Pearl: white, pink/peach,lavender or black. Studs: 14k Gold,Yellow or 14k White gold.
a Rafflecopter giveaway