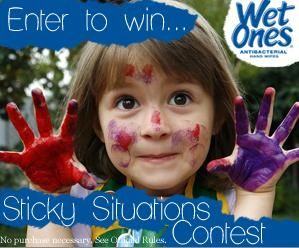 If you have small children then you know sometimes things can get well messy and is what we calla Sticky Situation. I had my own Sticky Situation just the other day, While my daughter & I were driving home from her grandmothers house she wasn't holding on tightly to the drink her grandmother gave her which resulted in Koolaid all over my back seat, What did I do? Instead of waiting until I returned home and letting the mess sink into my carpets and seats I pulled over as soon as I could because I keep a package of Wet One's Wipes & a roll of paper towels in the back which was the perfect clean up! I will know next time only cups with lids. My tip to you: Always be prepared! Whether you are at home or on the go always make sure to have at least one or more of the following items in your car,diaper bag or pack you take with: Wet One's Wipes,Hand sanitizer,Paper Towels,Baby Wipes,Small first aid kit. At home I always make sure to keep a nice supply of Wet One's and Baby Wipes for those Sticky Situations, I have also found some great ways to keep things like markers picked up and organized by using an assortment of colored storage boxes to host our crafting supplies,It keeps the house picked up and keeps the markers from ended up on the table,floor,wall,ect!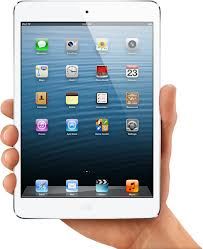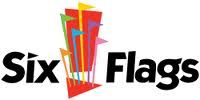 Wet Ones is giving us the opportunity to share all of the Sticky Situations we have found ourselves in and tips on how to deal with them through their Facebook Contest! Simply log on and share your story and tips, and you can be entered to win an iPad Mini or Six Flags Tickets! I just entered, it doesn't take long at all, Please click
HERE
to enter. The Wet Ones Sticky Situations Contest ends December 28th.
Disclaimer: I participated in a campaign on behalf of
Mom Central Consulting
for Wet Ones. I received a promotional item to thank me for participating. The post I wrote was about a real life situation.