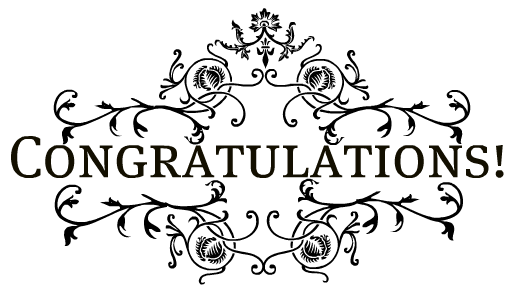 Congratulations to this weeks giveaway winners! Please remember do not be discouraged if you didn't win this week I have tons of new giveaways headed your way along with many others that are currently running.
Nurture Elle
- #10 Ashley Cro.
Corset Chick
- #1530 Karen H.
Melissa & Doug
- #927 Tristan P.
Mega Makeup Grand Prize Winner
- #8295 Samantha Fjeild
Mega Makeup Second Place Winner
- #64470 Amy Tomlinson T.
Born To Love
- #510 Lisa Bolduc
Etching Expressions
- #1570 Brenda M.
Oransi
- #655 Jamie Braun
Playful Critics
- #30 Kimberly Schotz
Spray It New
- #40 Sarah Harding
Winners emails are on the way & should reach all of the winners shortly,Winners that do not respond within 48 hours forfeit prize and a new winner will be pulled.Please allow up to 6 weeks for delivery of prize. Don't forget I am currently running both a Baby Shower Event & a 2012 Christmas Shopping Guide event that both offer lots of fun reviews & giveaways for the family. As always head over to check all of the current running giveaways.