It is no big secret that sometimes your refrigerator may not keep your food fresh for very long or have the most pleasant of smells at time but a company called
Oransi
wants to help you fix those problems with a cheap & easy solution called the Ionic Fridge Air Purifier.
The Oransi Ionic Fridge air purifier cleans the air in your refrigerator so it smells better & helps keep your food fresher for a longer period of time. Some of the features including A Micro CPU controls the operation of the air purifier to cycle between on/off mode,uses 2 AA batteries that require replacement approximately every 45-90 days so the operating costs/battery costs is generally about $1/month. Getting the purifier set up in the fridge took three easy steps: Open the box,put batteries in,Hit on and then your ready to place it in your fridge. My favorite thing about this purifier other than it helping make my fridge smell fresh & helping my produce stay fresh is how small it is, Since it stands less than 5" in height and less than 4" in width this is easy to store and won't get in the way. Here is a little about the safety: The Ionic Fridge air purifier has received safety certifications from GS and CE as well as the RoHS lead free directive. Made of durable fire-resistant ABS materials. Tested for ozone production by ITI (Industrial Research Technology Institute) and found to be 0.011 ppm which is 78% below FDA limits.****This was not a paid post and my honest opinion was used. The opinions are solely my own and may vary from others.Products were Provided by
Oransi
for the Review & Giveaway free of charge****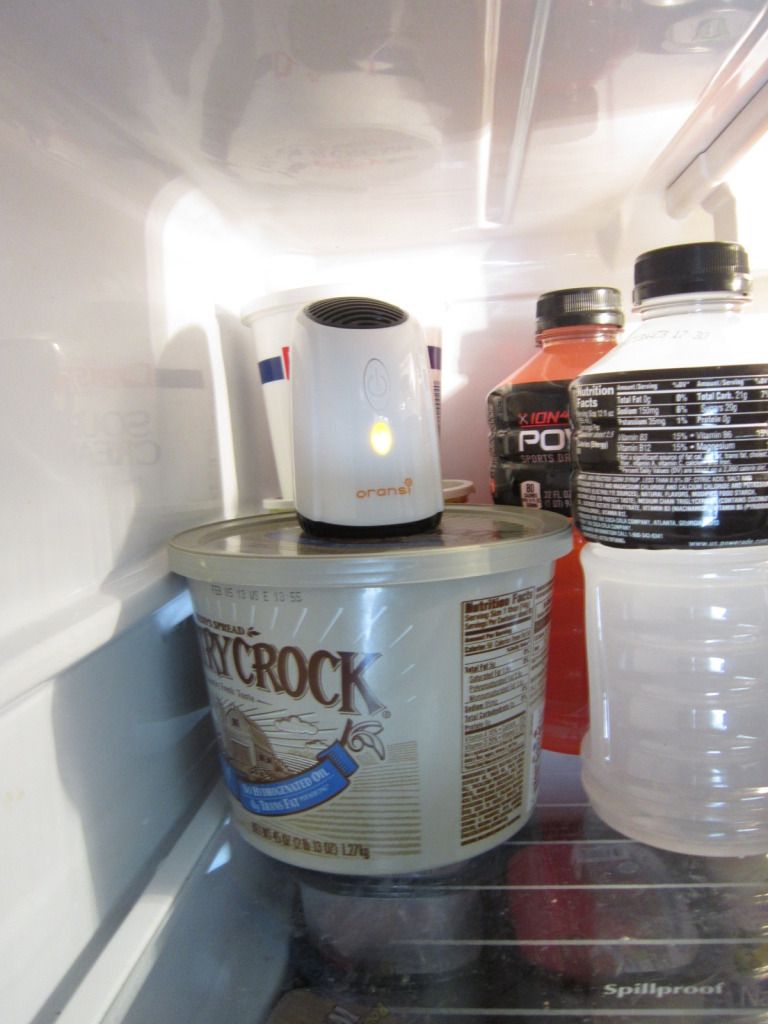 PRIZE ALERT:
One lucky winner will receive their own Oransi Ionic Fridge air purifier.
*This is a Pin it to Win It! Giveaway a Pintrest account is required to enter.The giveaway entry method was chosen by the sponsor company.
a Rafflecopter giveaway