My daughter enjoys dressing up & enjoys wearing things such as sunglasses and hats so when I received the chance to do a review for a company called Born To Love Clothing I couldn't refuse. Who is Born To Love Clothing? Born to Love Clothing was started by a Mom with help from a very artistic Daddy. After the birth of their son, they began designing and creating baby and toddler clothing they could not find anywhere else. Their son has been the inspiration for the line and continues to inspire them to create original and unique clothing and accessories for stylish kids. They have a wonderful line of
Newborn hats
along with Boy & Girl hats.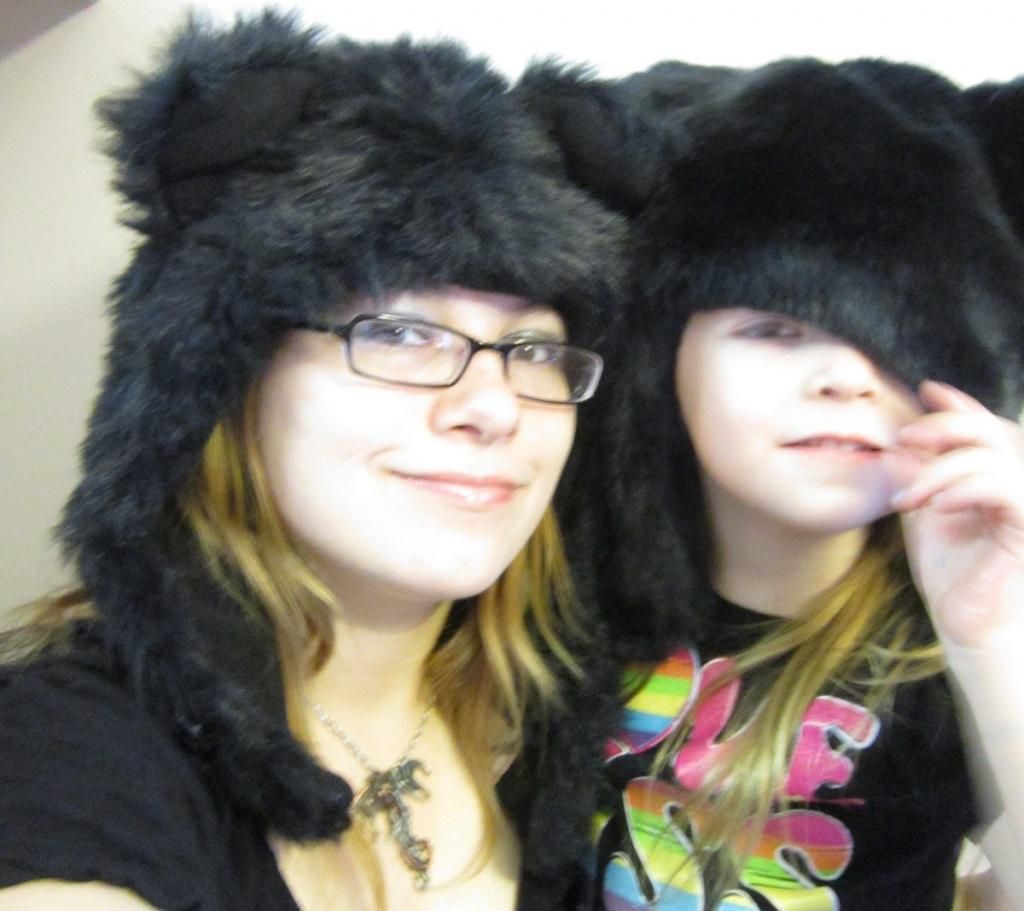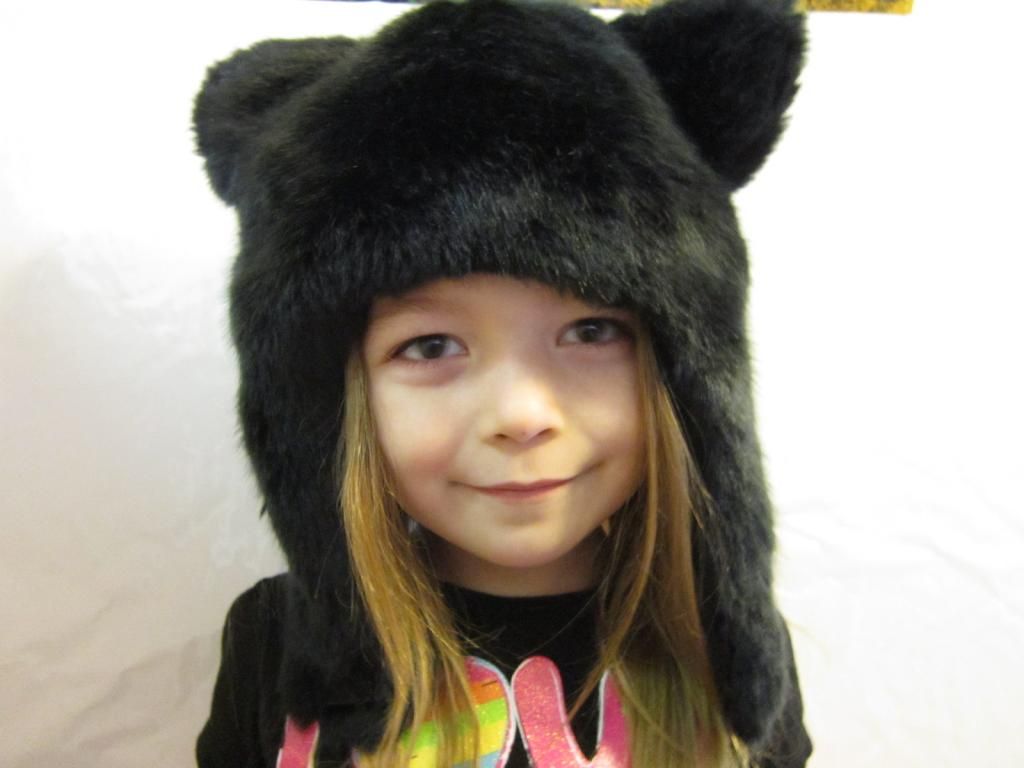 For a recent review I was sent a Hat for my daughter & one for my son, I let my daughter pick out the hat she wanted she had a hard time chooseing but ended up picking the Wolf Faux Fur Hat I am quite happy she did because as you can see above we now have matching hats,Please note I did not receive my fur hat from Born to Love just the child's fur hat. Since my son isn't here yet [Due in Feb] I picked out the Gray Mohawk Hat with black spikes for him. The hats arrived fast & each one was super adorable I couldn't wait to have my daughter try on her hat. The hat fits perfect & is large enough that even I could wear it if I wanted so I know she will have this hat for a very long time,She absolutely loves this hat she enjoys keeping it next to her bed while she sleeps and she wears it on/off during the day. The Mohawk hat is quite adorable itself the outside is wool and the inside is lined with soft cotton making this hat both comfortable & warm.
Along with a great selection of baby and toddler hats Born To Love Clothing offers bowties & shirts for you to enjoy all at reasonable prices. Born to Love ships world wide! I personally love their hats I think the quality is perfect,shipping is fast & customer service is fast and friendly I recommend purchasing hats from this website and I would be more than willing to purchase more
baby hats
from Born to Love myself as well as their main clothing site
Baby Rock Apparel
they also offer a special website for those in the UK called
My Trendy Baby
****This was not a paid post and my honest opinion was used. The opinions are solely my own and may vary from others.Products were Provided by Born to Love for the Review &Giveaway free of charge****
PRIZE ALERT:
One lucky winner will receive a $25 Gift card to Born To Love.
a Rafflecopter giveaway