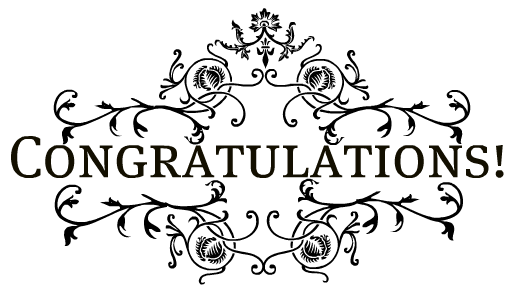 Congratulations to the following winners! Please do not be discouraged if you did not win this time there are lots of new giveaways headed your way & Don't forget to check out the other giveaways ending soon.
Kor Water
- #480 Betsy B.
My Urban Child
- #15 Stephanie Plante
Babba Box
- #287 Grandmaofmany
UV Skinz
- #405 Kimberly B.
Candle Warmers
- #315 Stephanie Plante
My Wonderful Walls
- #481 Misty Woods
Winners will be contacted by email within the next 24 Hours,Winners that do not respond within 48 hours forfeit prize and a new winner will be pulled.Please allow up to 6 weeks for delivery of prize. If you didn't win this time please do not be discouraged I will have many new giveaways up within the month.