As many of you know I am currently pregnant & hadn't been feeling well for the last two months which meant my blog was hardly updated during that time and blog winners were not announced because of that. I am sorry for missing out on my posts & announcements but I needed my rest. Today I will be announcing the winners for the giveaways over the last two months!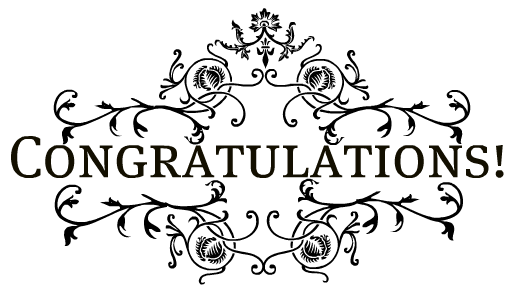 Titanium Buzz
- #1985 Florinda F.
Ugglebo
- #1745 Proudmommyof2
Glop & Glam
- #1965 Maein V.
Perfectly Posh
- #1996 Amy T.
Baby Showers By Mail
- #926 Misty R.
Expressiva Nursing Wear
- #620 Sonya M.
Olasonic
- #200 Eboni L & # 410 Amy R.
Orb Factory
- #836 TJEich2010
Bella Materna
- #230 Belinda B.
Wreaths for doors
- #610 Stacey B.
Sibu Beauty
- #460 Vesper
Three Lollies
- #115 Cassandra W.
Piggy Paint
- #325 Lisa W.
Wholly Guacamole
- #845 LaTanya T.
Kids Blanks by Zoey
- #295 Courtney B.
Celsius
- #15 Linda K.
Winners will be contacted by email within the next 24 Hours,Winners that do not respond within 48 hours forfeit prize and a new winner will be pulled.Please allow up to 6 weeks for delivery of prize. If you didn't win this time please do not be discouraged I will have many new giveaways up within the month.