Time to announce some giveaway winners! If you did not win this time please don't worry there are plenty of new giveaways headed your way,The more giveaways you enter the better chance you have of winning. If you keep your eyes open for Low entry giveaways it also boosts your chance of winning.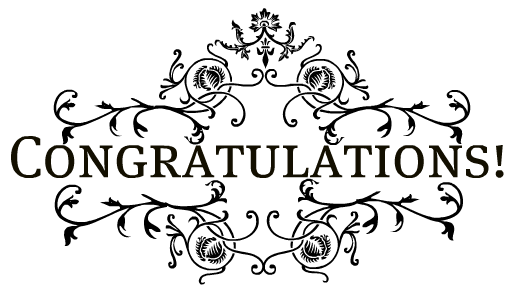 Green Valley Herbal Enterprises Winner
- Erin Massey
Problem Solvers Winner
- #183 Grandmaofmany
Yala Winner
- #760 Andra Katerina
Julep Winner
- #1786 Midi Nightwind
Pictures on Gold Winner
- #445 Stephanie La Plante
Kristine's Shower Inc Winner
- #465 Star Scot
Pedestal Pets Winners
- #45 SaraLee B Earegood-Foster,#5 Tina Schiff,& #29 jessica edwards
The Slice Winner
- #37 Lynda Del.
IMPORTANT:
Please remember ALWAYS leave your email address on your entries or at the least the first few entries You can leave them as whole or with [AT] instead of @ I noticed a few people who were selected as winner Did not have an email address listed on their entry or profile so I had to redraw a new winner. All winners have been picked using Random.org & All winners will be contacted within the next 72 hours with information on how to claim your prize.
As always don't forget to check out the list with the
Current running giveaways
that are available to enter.