Life sometimes gets ahead of me so there are some Giveaway winners I need to announce. If you did not win this time please don't worry there are plenty of new giveaways headed your way,The more giveaways you enter the better chance you have of winning. If you keep your eyes open for Low entry giveaways it also boosts your chance of winning.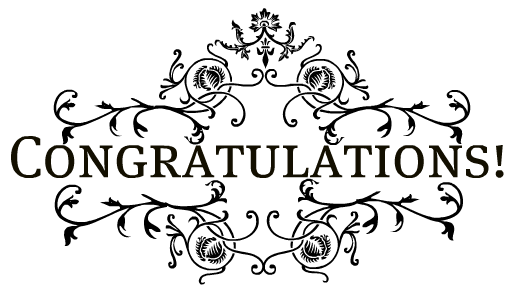 Loove & Sweet Hair accessory Winner
- #240 Valerie
Guylian Chocolate Winner
- #86 Leah Baird
Mybabyclothes Winner
- #98 Laura Jacobson
Cover your Hair Winner
- #4 Serenap95
Corner Stork Baby Gifts Winner
- #13 Shooting Stars Mag
Cheeky Umbrella Winner
- #122 Jonnie (JB)
HexBug Winner
- #80 Robin Quick
Petcakes Winner
- #199 Leah Baird
Goblin Kids Winner
- #185 Grandmaofmany
Stoner Couture Winner
- #384 stephy905
Discount Party Winner
- #35 Tjade2010
Kleenhanz Winner
- #4 momma8385
YoungBlood Winner
- #13 stephy905
Sheet World Winner
- #83 Grandmaofmany

IMPORTANT:
Please remember ALWAYS leave your email address on your entries or at the least the first few entries You can leave them as whole or with [AT] instead of @ I noticed a few people who were selected as winner Did not have an email address listed on their entry or profile so I had to redraw a new winner. All winners have been picked using Random.org & All winners will be contacted within the next 72 hours with information on how to claim your prize.
As always don't forget to check out the list with the
Current running giveaways
that are available to enter.