In the past I have tried
Bioken
shampoo & conditioner and really enjoyed testing them so I was more than happy to agree to reviewing their Bioken Pequi Body Wash,Bioken Pequi Body Lotion,& Bioken Pequi Body Oil (spray) All of the items arrived fast & in perfect condition. Here is a little bit about the company "
Bioken
believes that all things begin with nature, and thus all things must return to nature. Their main objective has become to deliver the essences of nature (BIO) that promote beautiful, healthy hair and skin from a secluded and intimate place (KEN)."
My first impression of using these products is that the Body wash smells pretty good,The lotion didn't really have a scent which I enjoyed because I do not like using over powering lotion.Starting off with my favorite of the three I really liked the Bioken Pequi Body Wash it wasn't a very thick goop or a thin watery body wash it was right in the middle which is perfect because then it will not run off the side of my hand while in the shower,I also enjoyed the fact it didn't make my skin feel dried out after I got out of the shower.Pequi Body Wash contains a unique healing and anti-aging formula derived from Amazon rain forest fruits and botanical extracts like pequi. Pequi is a fruit from the pequi tree native to central Brazil. It is rich in vitamins A and E and has a blend of essential fatty acids, which is ideal for the treatment of dry skin.Next is the Body Lotion,Pequi Body Lotion is specially formulated with pequi and other botanical extracts that calm and soothe skin. It significantly renews skin's surface, helps replenish the natural moisturizing factors and prevents future dryness.I like using this lotion on my feet because my left foot gets dried out from sitting on it while I am on the computer[My chair is wood & it drains the moisture from my foot] & My other foot has a tattoo that dries easily so I enjoy using this when my feet need a little extra loving.The lotion doesn't have much of a scent & doesn't leave a nasty feeling on your hands after you rub it on which are both big pluses for me.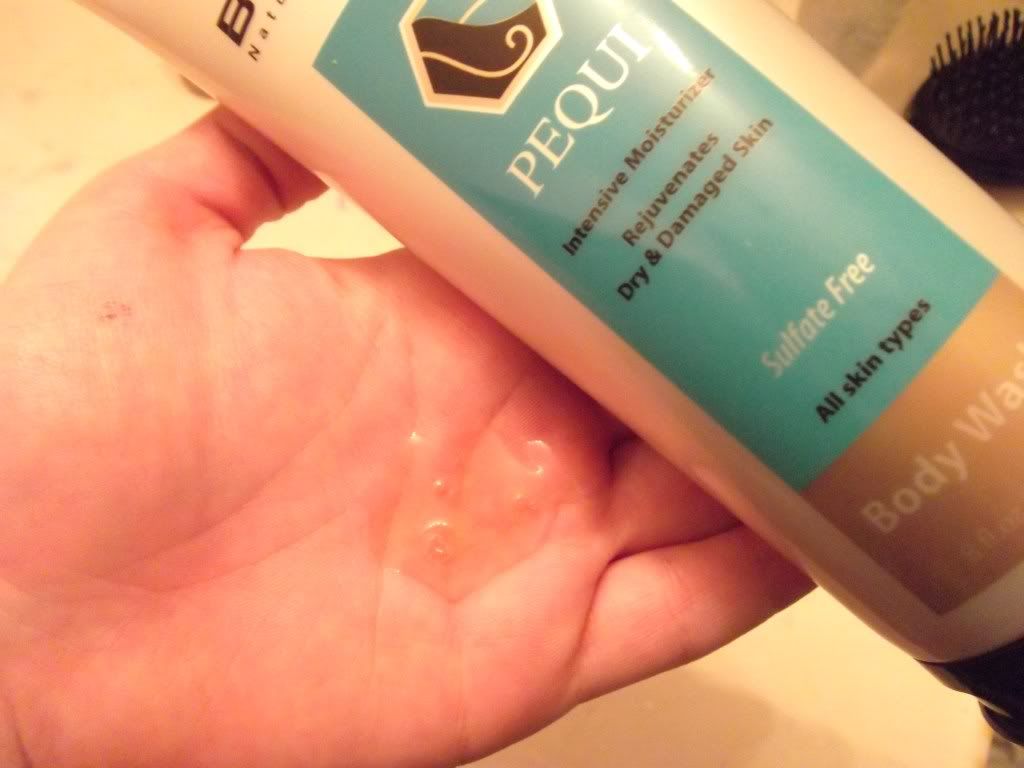 Pequi Body Oil is an antioxidant rich hydrating body oil spray that absorbs deeply into skin to provide restoration, retexturizing and relaxation. It evens the skin tone and provides nourishing benefits without clogging pores. This anti-aging emollient protects against UV damage and leaves skin smooth and silky soft. The body oil comes out in a light mist it is refreshing & has a nice scent to it,I generally try not to use many products on my face while testing them out because I have broken out due to products in the past so I tested this out on my arms & legs for this review. My skin did seem to be refreshed after using this,It would be perfect to use during the summer when my skin becomes quite dry,I never really like using Oils but I wouldn't mind using this product again as it didn't give any negative effects to my skin.On a side not I really love the Bioken Shampoo & condition this company overall has fantastic products that smell great and work well If you want to know where to buy their products please head to their website Bioken ****This was not a paid post and my honest opinion was used. The opinions are solely my own and may vary from others.Products were Provided by
Bioken
&
PurelyVisual PR
for the Review & Giveaway free of charge,I would like to thank both companies for the review opportunity****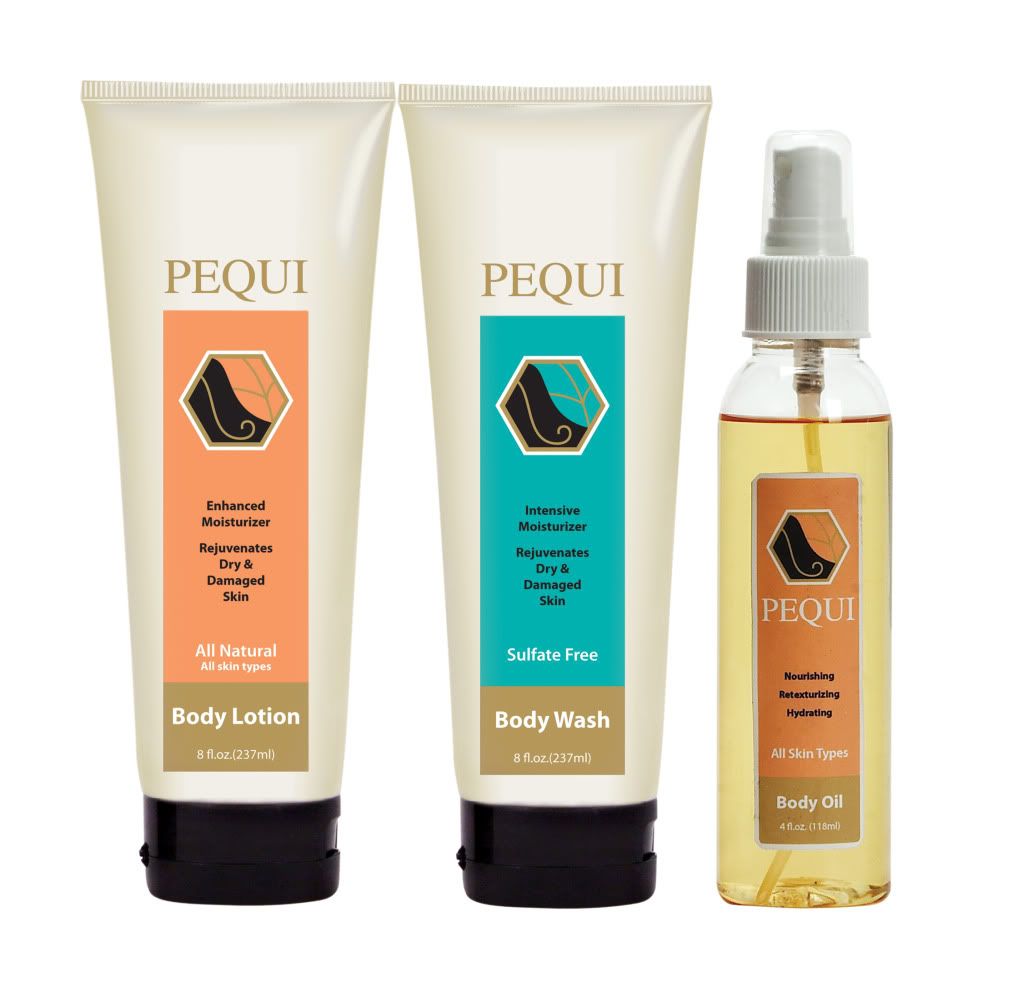 PRIZE ALERT:
One lucky winner will win 1- 8oz Bioken Pequi Body Wash,1 - 8oz Bioken Pequi Body Lotion & 1 - 4oz Bioken Pequi Body Oil (spray) Retail Value: $58
I AM SORRY BUT THIS GIVEAWAY IS FOR US RESIDENTS ONLY
GIVEAWAY HAS NOW ENDED WINNER IS - #46 chichijunk