Congratulations to this weeks group of winners,Please remember if you didn't win this week I have tons of great new giveaways headed your way the more giveaways you enter the better chances you have of winning some really great prizes.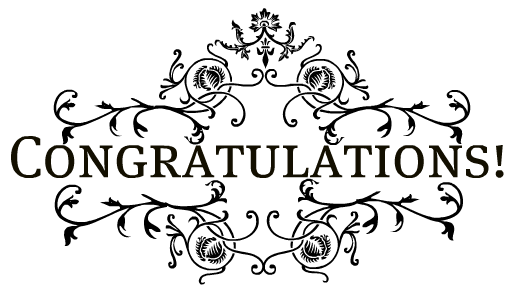 This weeks winners are:
Smart Planet Winner
- #136 Yuukiimi
Overall Beauty Winner
- #321 stephy905
Plasmacar Winner
- #14 nicolthepickle
PromGirl Winner
- #397 Brianna
Smart & Sexy Winner
- #158
BCmama2010
Paper Coterie Winners
- Maryann D,lisawith4 Mandy and Justin, & Amber D. Mcnabb
Yumnuts Winner
- #16
0 LAMusing
Lashem Winner
- #28 Sarah
Lunar Prize Pack Winner
- #278 xArtisticxPandax
Sans Sacre Winner
- #117 Suzy
Obol Winner
- #3 serenap95
IMPORTANT:
Please remember ALWAYS leave your email address on your entries or at the least the first few entries You can leave them as whole or with [AT] instead of @ I noticed a few people who were selected as winner Did not have an email address listed on their entry or profile so I had to redraw a new winner. All winners have been picked using Random.org & All winners will be contacted within the next 72 hours with information on how to claim your prize.
As always don't forget to check out the list with the
Current running giveaways
that are available to enter.