Today's giveaway is brought to you by a company named
Obol
which has a very unique product to offer.They offer a special bowl that makes it to where you will never have to eat soggy cereal again,It can also be used for soup & more.
For my review I received a
Obol
, It was much larger than I had expected in the photo below you can see my hand against the bowl [As odd as my hand looks in the photo] which shows my hand looking almost like a child is grabbing the bowl. The bowl is design so that the bowl slight tilt to the bowl so that the smaller section is higher than the section you would pour your milk or soup,that way you can place the bowl down to answer the phone,do homework,or answer the door without worrying that your cereal will get soggy.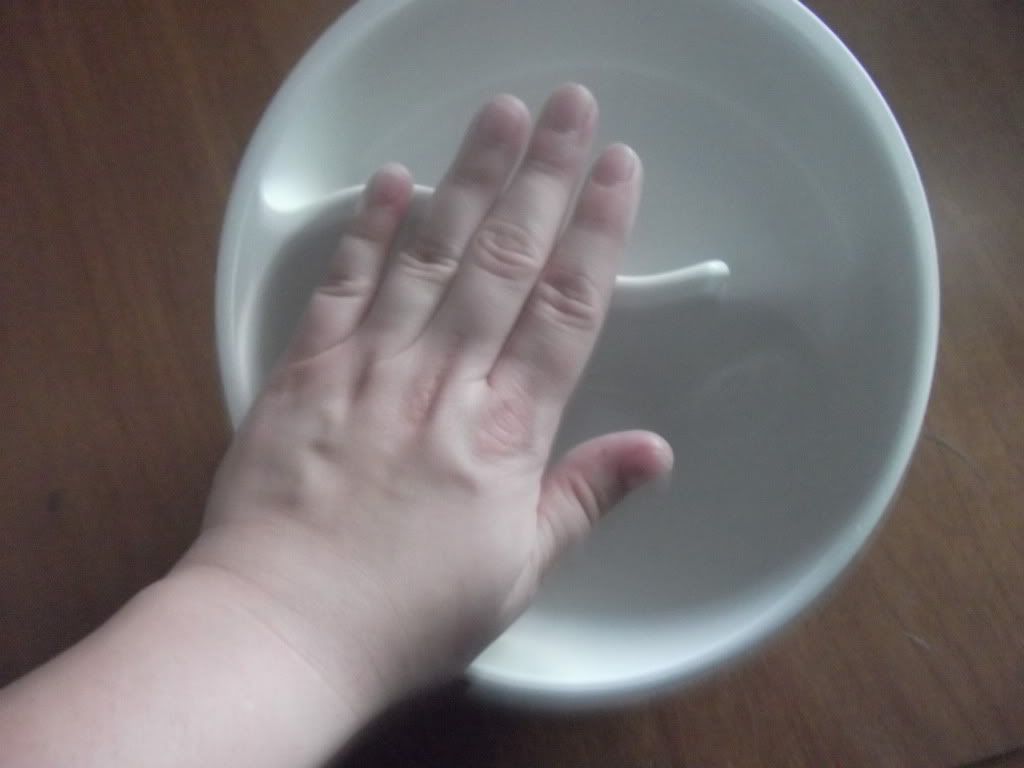 I think that the Obol is fairly priced for such a large bowl, the cost is $19.99 plus shipping not bad for a bowl that can hold two to three times as much as your normal house hold bowls.The only issue I had was finding a place in my already stuffed cabinets to store it. The Obol is Designed and manufactured in the USA,Food safe BPA free unbreakable polypropylene,& is Dishwasher Safe.****This was not a paid post and my honest opinion was used. The opinions are solely my own and may vary from others.Products were Provided by
Obol
for the Review & Giveaway free of charge****
PRIZE ALERT:
One lucky winner will receive their own
Obol
I AM SORRY BUT THIS GIVEAWAY IS OPEN TO USA RESIDENTS ONLY
GIVEAWAY HAS NOW ENDED WINNER IS - #3 serenap95