A few giveaways have now ended! It is time to announce the winners,Always remember to check out the list of
Current running giveaways
the more giveaways you enter the better chances of winning you will get.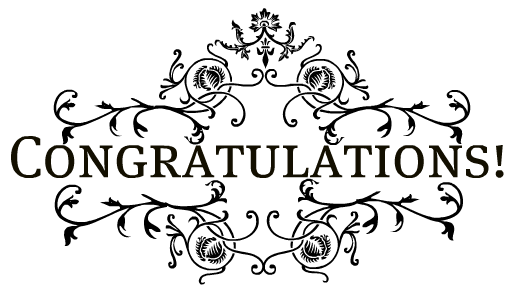 Carmex Winner
- #68 Wiseoldgrandma
Apothica Winner
- #4 Preciouspearl
Endangerble Winner
- #18 stephy905
Garden Guys Winner
- #135 Amanda
Teresas Plants
- #73 BCmama2010
OCC Cosmetics Winner
- #344 Tylerpants
Aroma Naturals Winners
- #193
Bee W Bedard,#298 BCmama2010 & #206 oksana
Farm Rich Winner
- #135 Lisawith4
Trudeau Winners
- #196 Natasha Areena,#404 For the sake of Giveaways & #528 Nancy
Congratulations to our winners & If you didn't win this time please don't feel discouraged I have tons of new giveaways coming soon.Winners will be contacted within the next 48 HOURS. I will be posting a new group of winners within the next week so keep your eyes open.