I have been MIA for a few days getting ready for Halloween,Every year we like trying to figure out a good family costume theme to use this year my daughter wanted to be Bat girl so he father went as two face & I went as Harley Quinn/Swat agent [I looked similar to her costume but her dressed up as swat if that makes any sense]. Just like the year before I did my Husbands Makeup/Latex work which can be seen below.Halloween over all went well we did a bit of trick or treating my daughter had a great time being out & about.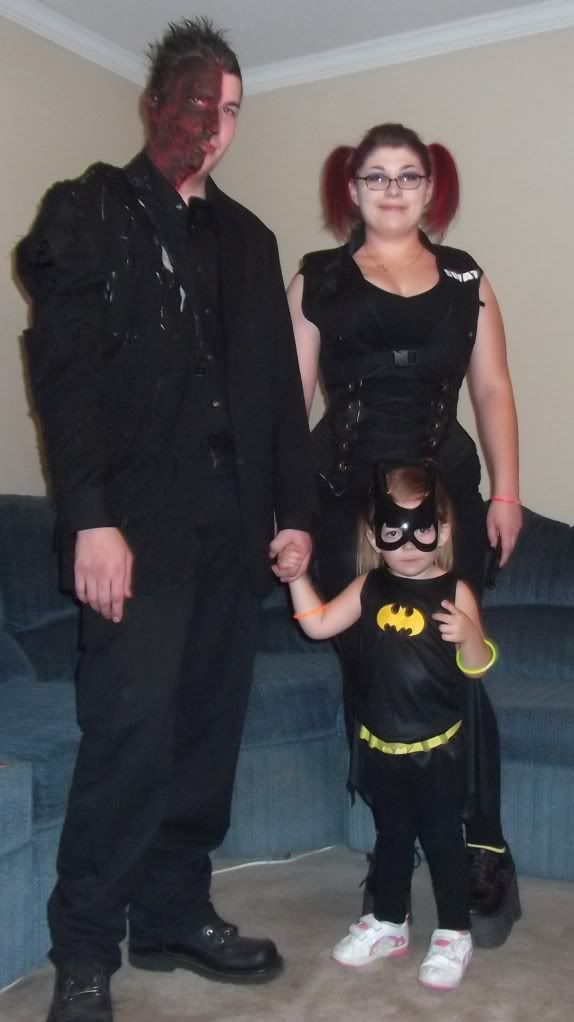 For all of those who have been following my blog for a while & had a chance to see my photo shoot photos for my store you will notice that Yes I did dye my hair to red.My daughter managed to get the most out of her October with three pumpkin patches,a Halloween service at the community center,Plus trick or treating it was a good month.
Now that Halloween is over I will be posting more of my Holiday Shopping Guide for all of you to enjoy along with new giveaways.