I know many of you are anxiously awaiting the announcement for new winners to see if your one of them,Well the time has come & I have a new list of giveaway winners to provide. If you did not win this time please do not be discouraged I have TONS of new giveaways coming soon,Also always keep an eye on older giveaways which might have low entries entering those will increase your chance of winning this is how some winners win more than one giveaway a month.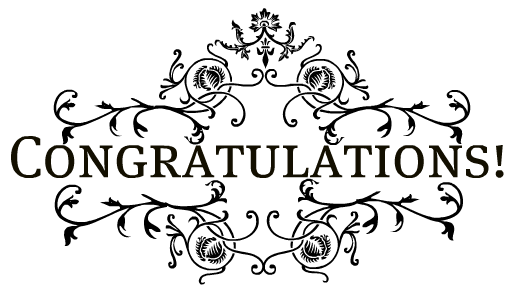 Dove Chocolate Discoveries
- #147 Gabriela
Kiki's Fashion
- #95 BCHSmama
Little Toader
- #6 Linda Kish
Reuse It
- #33 gustosa giveaways
Vedette Shape Wear
- #409 stephy905
Mirenesse
- #285 Emilyrubyred, #93 Ashelvenprincess
Cleavitz
- #189 OPI Addict
HoneyBee Gardens
- #212 Global Giveaways
UPrinting
- #16 •´.¸¸.•¨¯`♥Kat F.♥´¯¨•.¸¸.´•
Congratulations to the winners! You will all be contacted within 48 Hours so keep an eye out for an email from me & Please keep your eyes open for new giveaways coming soon. The
Current running giveaway
list has been updated please click
HERE
to see all the giveaways available for entering at the moment.