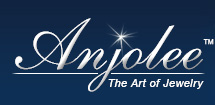 Before I jump into todays giveaway I want to share a review with you that goes along with today's giveaway. I recently worked with a company called
Anjolee on a review, Who is
Anjolee? They sell an assortment of Jewelry for everyone including Men's bracelets. For my review I received a Teardrop link
Gemstone Bracelet
with Amethyst stones. Here is some information from their website "
This bracelet is the definition of elegance! Featuring charming, teardrop shaped gold or platinum links that stand out when separated by the round gemstone of your choice. Each gemstone is held secure with a two prong design so you really see the beauty of each stone"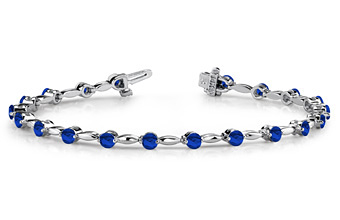 The packaging was better than I thought it would be,This bracelet arrived inside of a White box with a royal blue bow when I opened the box I found a gorgeous bracelet box that looks like it is made from cherry wood & has a cushioned white inside. There are many things I like about this bracelet & two small things that I didn't like as much,Lets start with the things I did like first this bracelet is small & dainty a perfect addition to any dress or night out look.I also enjoy the fact that this bracelet is easy to put on & take off without any help from another person the clasp isn't bulky so it wont stick out like a sore thumb. I wore this bracelet around for a while to test out how well it wears I did notice that it slightly pulls on arm hair once in a while I have very short arm hair so I don't know if it made it pull more easily or not,I also noticed after two hours of wear one of the gems on the clasp fell out though without actually inspecting the bracelet you can't tell that it is missing aside from that small incident I think that this bracelet is well crafted & well thought out I love the elegant yet simple design.I also like the look of their
Birthstone Bracelet
.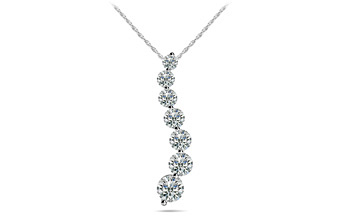 I over all love this bracelet light weight,easy to put on,matches many out fits & classy. If you need jewelry for a special occasion or like wearing nice jewelry I suggest checking out Anjolee
they offer
Gemstone Bracelets
,necklaces,earring,
Birthstone Bracelets
& More in an assortment of colors,shapes,karats,& more. Anjolee has friendly customer service,fast shipping & extraordinary packaging.You can visit the
Anjolee website or check them out on
Facebook
&
Twitter
****This was not a paid post and my honest opinion was used. The opinions are solely my own and may vary from others.Products were Provided by Anjolee for the Review & Giveaway free of charge****