Halloween is my Favorite holiday & October is my favorite month of the year,The spooky festivity & decorations excited me & I love buying Halloween items year round so Why not buy a costume early?
I recently had the chance to work with a fantastic website called
HalloweenCostumes.com
for my review I received the Racy Red Riding Hood Costume which can be seen above.This costume arrived a lot faster than I had expected,The costume fits great & comes with a hood attached the costume was easy to put on & easy to remove I like how puffy the tutu part of this costume is I am used to costumes that have little to no fluff in the tutu's that are included but this is quite full.The costume is very comfortable to wear no scratchiness or odd plastic feeling like some costumes I have worn give off.
Halloweencostumes.com
offers costumes for Women,Men,Teens,Children & Toddlers/Babies so they have something to offer everyone they also offer accessories & shoes.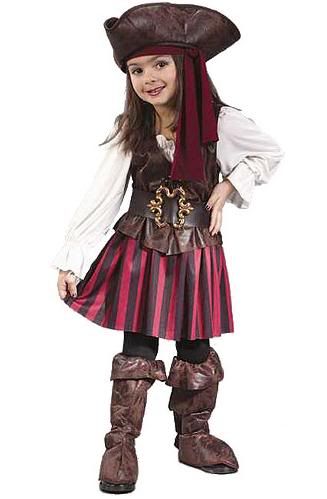 They have a large selection of costumes to choose from all at great prices for example the Caribbean Toddler Pirate Girl Costume pictured above is only $22 other stores like party city would be selling these for $25-$110 per costume.Buying a costume online beats the hassle of buying a costume in October because you won't have to deal with the crowds plus they offer plenty of super cute Kids & Toddler/baby Costumes.****This was not a paid post and my honest opinion was used. The opinions are solely my own and may vary from others.Products were Provided by
Halloweencostumes.com
for the Review free of charge****