Before I write my reviews & giveaways for today I wanted to share my exciting Sunday with you.On Sunday my friend T. & I went to the Phoenix Bridal Show at the Phoenix convention center even though my Fiance & I don't have the date set until 2012/2013 it doesn't hurt to plan early & know exactly what you want we already know what kind of wedding we want,colors,decorations ect but what we don't know is where we are planning to have it,Photographer & a few other details so the Bridal show was helpful,T. is also planning her wedding so she got lots of Ideas as well.
Along with a day of cake & food tasting,there were live demonstrations & goodies being given away! Above you can see the free goodies I scored at the show.I also got some gorgeous flowers which can be seen below I was afraid they would die the day after the show since I walked around with them for a few hours out of water but they have been blooming & look gorgeous there are two full blooms & a new bloom growing as we speak,I would share the flower companies name with you but I lost the paper with their info.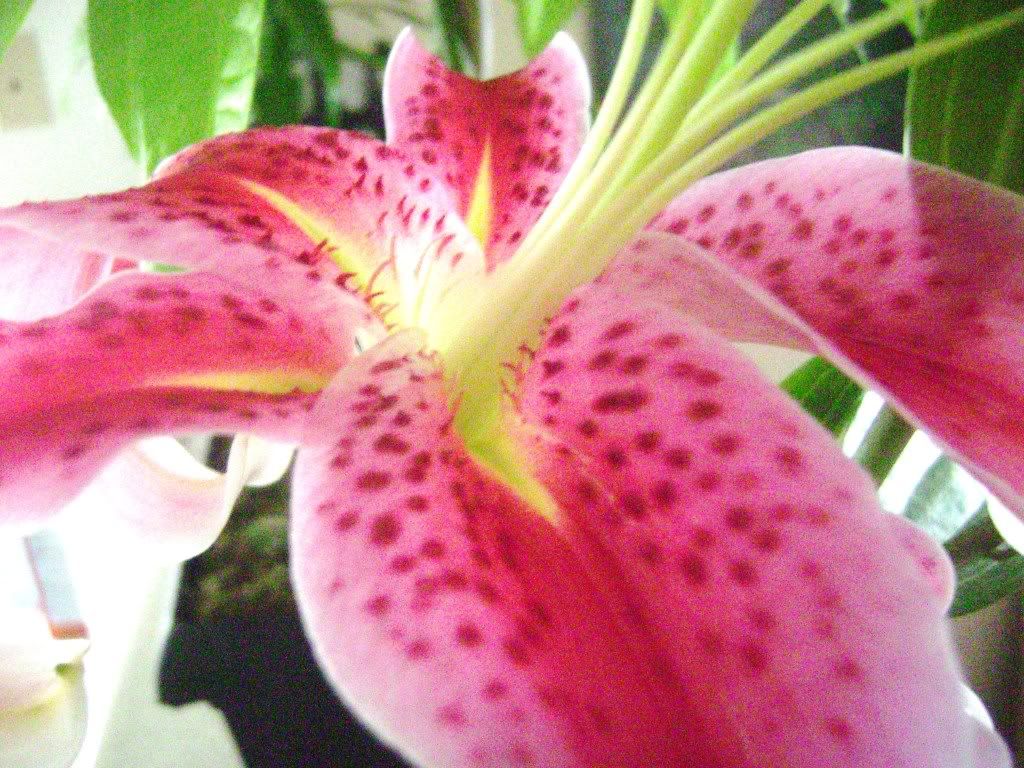 I am still clueless about where I want to have my wedding at but photography wise there was one photographer at the show that I liked most called
Photography by April Smith
at the show I had a chance to talk with her about her work,She was kind,talkative & sweet her photo displays looked great.I am hoping to get the chance to work with April in the future to help open up her fan & customer base.I had a great time at the show & think that if your planning a wedding anytime in the future you should check out local bridal shows in your area they are a great place to meet new talent,have some fun & get ideas for your wedding.