One of the things I have a love hate relationship with is Jewelry,I like to wear jewelry but I am extremely picky when it comes to what I will actually wear so I am happy to say I have found a great necklace that I love to wear.I recently worked with a company called
Shadora
for my review I received a Diamond Accent Star Pendant in Sterling Silver with a chain.
The description from the
website
says "Sport this beautiful star shaped pendant with the confidence that you have great taste! Featuring beautiful diamond accent set in sterling silver, this pendant is a fantastic addition to any jewelry collection." from the photo it appears as so, & though I hate having something negative to say blog reviews are all about the Honesty.I was a bit disappointed with the arrival of this necklace,Why? It isn't diamond accented as described on the site,instead it is made to appear as so the star is made from sterling silver & has a texture stamped onto it to make it appear as if there were Diamonds [I have carefully examined this pendant closely to make sure I wasn't just crazy] But the necklace is cute none the less.The chain is small so it gives all the attention to the star which is fantastic in my book because most of the time the pendant is the piece that should stand out over the chain itself.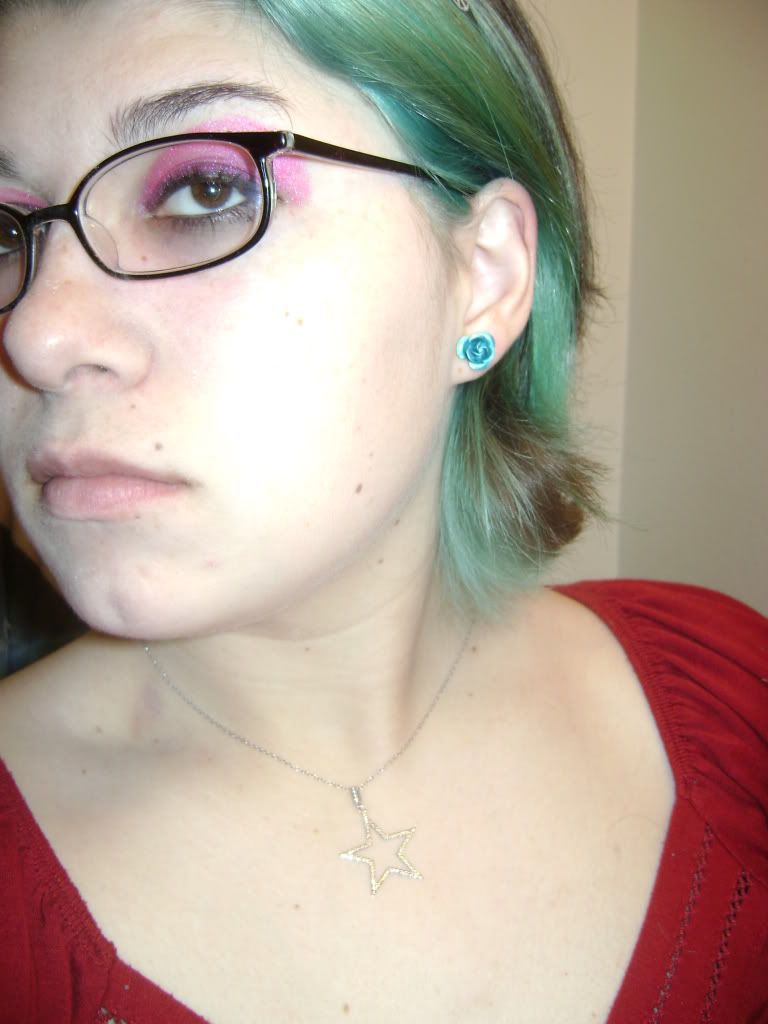 Above you can see how the necklace looks,Wondering about the Blue rose earrings? They are handmade & can be found at the
Burning Moon
store.The necklace is light weight easy to wear,& comfortable to sleep in while wearing I have not had any issues with this necklace poking me,having a broken chain/clasp,or having my skin turn that ugly green color so those are all positive things about this necklace.The company has fast shipping & good packaging along with friendly customer service,They also offer a large line of jewelry to choose from.I do enjoy wearing this necklace & plan to for some time to come.****This was not a paid post and my honest opinion was used. The opinions are solely my own and may vary from others.Products were Provided by
Shadora
for the Review & Giveaway free of charge****
PRIZE ALERT:
One Lucky winner will also receive a Diamond Accent Star Pendant in Sterling Silver with a chain