I have one more review for you then I will get to a fun giveaway for today,Sorry for no posts over the weekend work consumed my entire weekend until today.The next company I would like to share with you is called
Build A Sign
what is
Build A Sign
? It is a website where you can custom design & order your own custom
Parking Signs
,Street signs,Plywood signs,
Jumbo greeting cards
,,& Much more.
For my review I received my chance to design Two custom parking signs that said what ever I desired.For quite some time I have been wanting to get a sign or poster to help remind house guests to take off their shoes before stepping into the carpeted area of the house,So for my first sign I created a sign that says "Please take Off your shoes,Violators will be crushed' on a classic black street sign,For the second sign I let my DH decide what he wanted the sign to say he came up with 'Zombie Must be kept on leash at all times,Violators will be eaten' which also has a photo of zombies decomposing in the middle.Before I start on how the signs turned out I want to let you know about their website,It is easy to navigate & easy to use. They give you tons of options right at your finger tips you get to choose the type of sign you want,the colors,the fonts,what it says & more they also have a large selection of Clip art making both signs took less than five minutes.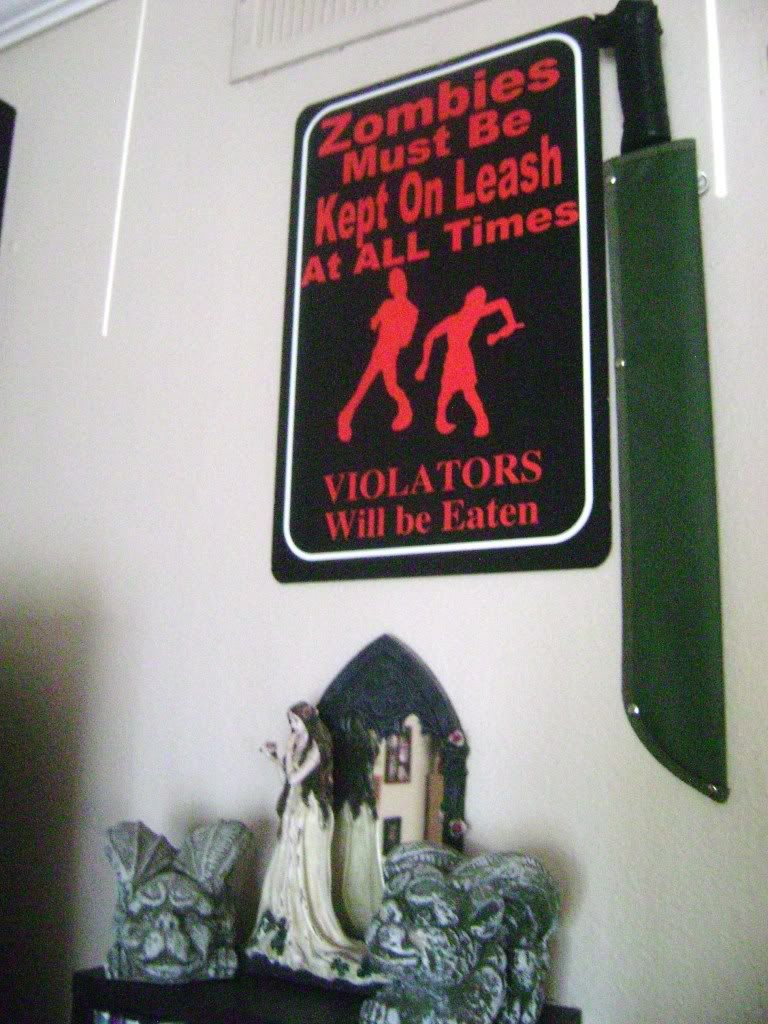 Now that you know more about the site let me tell you more about the product I received,The signs arrived a lot faster than I had expected the site had a great production & shipping time from their factory to my front door only took a few days.The signs are excellent they are thick the site has many materials to choose from & I picked Aluminum though the signs are thicker they are still light weight.The only thing I would change about the product I received for a review is I would go back & add Holes to the signs to make hanging them easier[The site does offer signs with Holes just I thought I wouldn't need them in order to hang them in my home].I am very happy with the review items I received from
Build A Sign
, I think their site would be perfect for anyone looking to make a fun sign,A birthday banner,A big birthday card or own their own business.****This was not a paid post and my honest opinion was used. The opinions are solely my own and may vary from others.Products were Provided by
Build A Sign
for the Review free of charge****