Now it is time to play catch up on Blog Winners! The last week has been long & crazy,but I know this week is going to be crazy as well plus a little Hectic towards the end of the week posts may slow down just a bit,I may post on Christmas eve but I do NOT plan on posting anything on Christmas day which I know you all understand because you will be doing Holiday plans as well.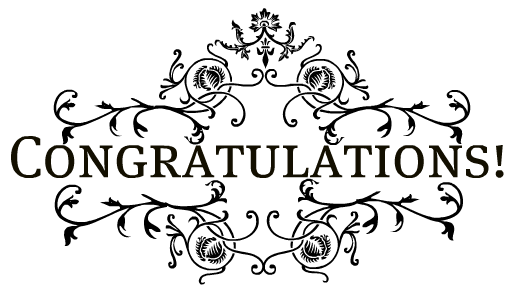 Please remember if you did not win this time there are always a TON more chances to win fun items on my blog!
Sweet Arts Design Winner
- #179 Tylerpants
GurlyStuff Winner
- #261 Kristin
Orly Designs Winner
- #319 someone in jogja city
Little One Books Winner
- #178 Carriedust
Chalk Board Tee Winner
-#7 Elena
Shawtreatment Winner
-#404 Nell
Mad Gab Winner
- #350 Thifa
Enstrom Winner
- #177 peripatetic33
Untangled Winner
-#29 sablelexi
Snapware Winner
- #6 Tj and Amy
Mama Runs With Scissors
- #199 sturberry
Mark Adams Winner
- #47 Mystica
Barhyte Winner
- #10 Karla
Cover Your Hair Winner
- #397 Gabriela
Lunarrastar Winner
-#345 gustosa giveaways
Fing'rs Winner
-#262 Wiseoldgrandma
Everblade Winner
-#217 Thifa & #199 gustosa giveaways
Crazydog Tees Winner
- #36 AmandaSue
Nacho Mama Tees Winner
- #13 Linda Kish
Costume Squad Winner
- #8 Tj and Amy
Snorg Tees Winner
- #106 ReggieMann
House of Jerky Winner
-#136 Emily R.
I have a ton of things to do before I go to bed tonight so Winners will be emailed in the morning when I get home from the post office.Tomorrow I will update the Current giveaway list,Post a new review & post a new giveaway I am sorry I didn't have enough time to do it today but my Holiday season has been booked.