Wow what a long & crazy weekend.As many of you know from my post on Friday I was unable to get any new posts up & running I have a beyond busy weekend most of which I was not home or working I think that was the longest amount of time in a very long time that I haven't managed to get any posts done.Saturday I had a family day at the fair with a concert right after then Sunday I spent from 11 in the morning until 4pm doing the Latex & makeup of my DH's costume,our friends costume & my own costume.
I wanted to share with you how our costumes can out,All the latex work,Makeup work & clothing were by Me.My daughter & I went as Vampires I had vampire fangs in as well but you can't see them in the following photo.This is how I looked,The marks on my neck are Vampire bite wounds.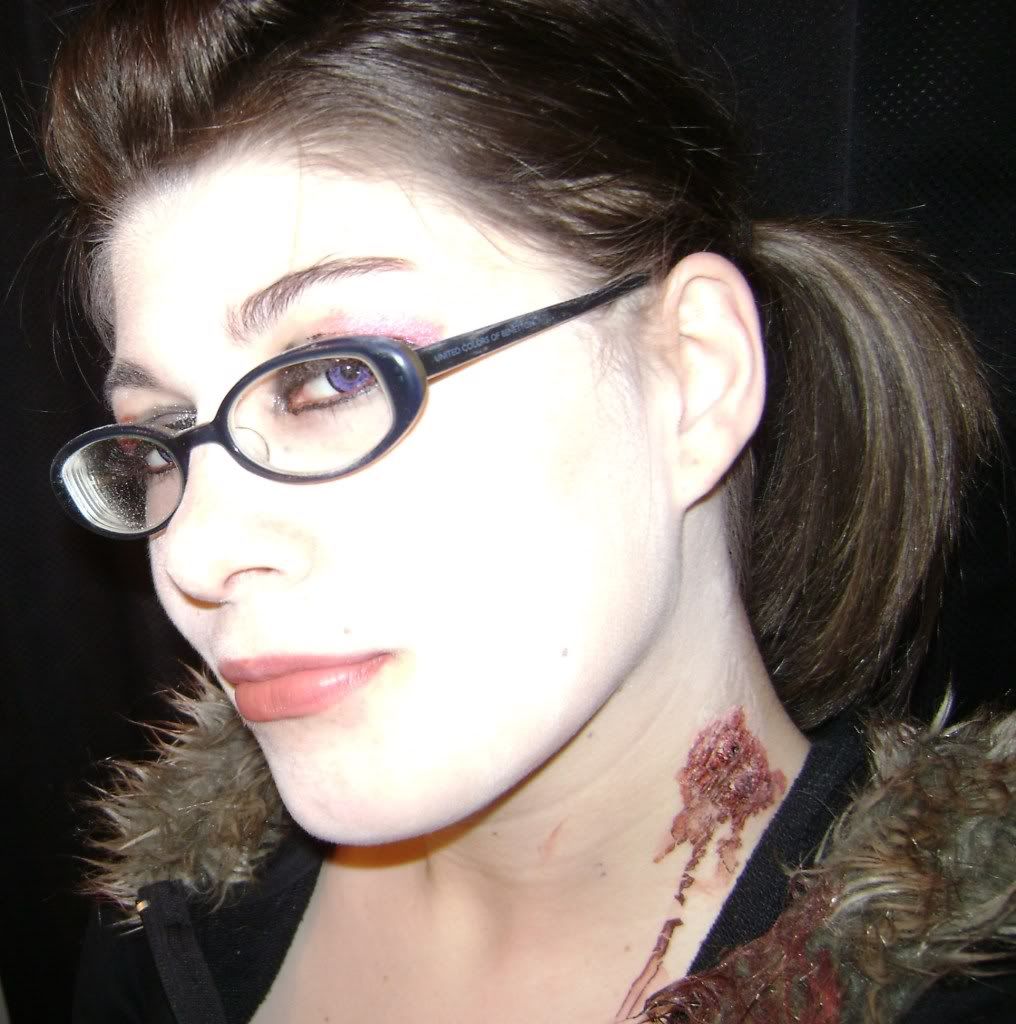 My DH went as a Charger from Left for Dead 2,The Video game Character is bald which we were going to do with my DH but we could not find his bald cap & didn't want to go buy another last minute,This is what the Video game character looks like. & This is how my DH's costume turned out [With our daughter in his lap]
If you want to see more Detailed photos of
Zombie Gore
click HERE
to see my photobucket album.
WARNING
: If You do not like blood or life like wounds please do not click on the link
My daughter was frightened out tricker treating at first because of all the masks but once she realized the people were giving her candy & not trying to hurt her she was practically running to reach door it was adorable [No she was not alone she had to hold mine or daddy's hand the whole time].