Today is Sunday! You know what that means,there are Giveaway Winners being announced today.Remember if you did not win this time there is always next time! I always have new giveaways coming out.Today was a busy day & quite chilly so please excuse me posting this a little late.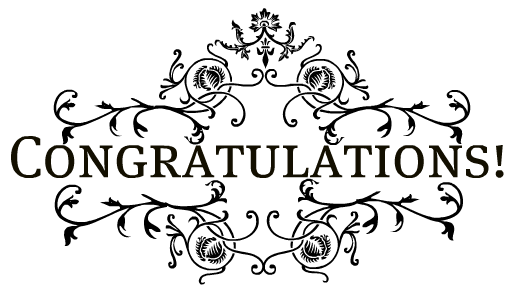 Swirly Designs Ornaments Winner
- #154 Tj and Amy
Aurora Paw Puppet Winner - #12 tanya904

Aurora Fancy Pal Winner
- #146 ReggieMann
Aurora Cheeky Charlie or Carmen Winner
- #32 Linda Kish
Aurora Dreamy Eyes Winner
- #118 bdiane34
Aurora YooHoo Winner
- #6 Taffy
Couponizer Winner
- #221 PinkStuff28
Shopsakura Winner
- #196 PringlesPalo
My Lil Lamb Winner
- #554 Tylerpants
Faber Castell Winner
- #9 CathyH
Cupcake Cuties Winner
- #239 tina reynolds
LuLus Wnner
- #289 ProudParent9195
BKW Seasoning Winner
- #38 karasceviour
Best Fairy Books Winner
- #349 Trina
Everly Grey Winner
- #11 Heidi Jane Blankets
To see a
FULL list of all of the giveaways
still going on please click
HERE
to see the
list!
Hurry there is a handful of giveaways ending soon.
All winners will be contacted within 24 HOURS of this post,Keep an eye out for your email,Don't forget to check your spam folder in case it ends up there winners only have 72 HOURS to reply before a new winner is picked.