I don't think I know any girls who do not like Bath & Body items,Bath & Body items are well loved by most people & make great presents for any occasion.I recently had a chance to work with a company called
Bearski Bath & Body
for my review I received a Lava lip gloss,A Kids Fuzzy Bath Bomb,A Velvet Lip balm & a Goat Milk Lotion with honey and shea butter.
I wanted to start first off by saying how much I love the Velvet Lip balm & the Lava lip gloss,The Lava lip gloss not only makes your lips feel soft & smooth but the lip gloss itself is pretty neat because it is clear with some red coloring floating in it which moves when you move the lip gloss making it appear like a lava lamp a little info from their site "Banana berry flavored lip gloss that resembles a lava lamp. The hot pink "lava" flows through the lip gloss and never mixes. Light natural oils make up this glossy lip quencher for a non-sticky shine. A must have for every girl that loves lip gloss. Great for kids and grown ups." I have not tried their bath bomb yet but I plan on testing it out soon it smells really good & comes packaged in adorable wrapping,their Velvet lip balm also makes your lips feel pretty amazing & their Goat milk lotion is nice as well my mother ended up stealing my bottle from me.
Bearski Bath & Body
has friendly customer service,fast shipping & great products I would recommend them for Christmas Shopping! ****This was not a paid post and my honest opinion was used. The opinions are solely my own and may vary from others.Products were Provided by
Bearski Bath & Body
for the Review & Giveaway****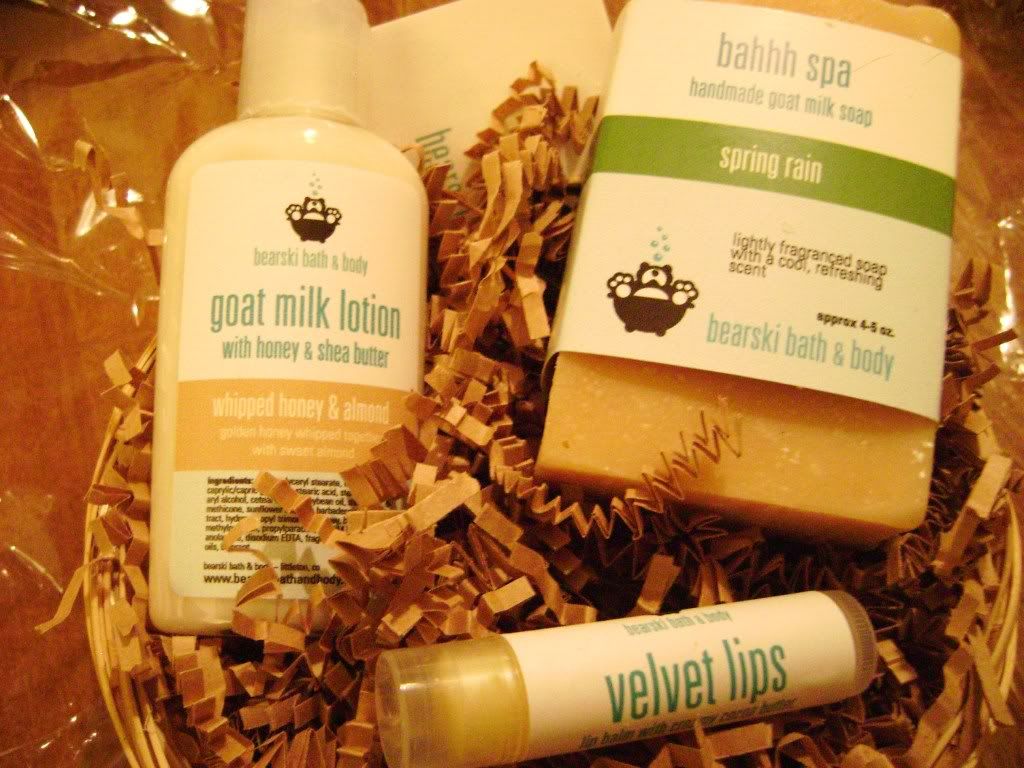 PRIZE ALERT:
One Lucky winner will receive the prize pack above which contains a Soap,A lip balm & a Lotion.
GIVEAWAY IS NOW OVER WINNER IS - #348 Proudparent9195