Do you have certain items you like to keep where your Kids,Siblings,Friends or relatives can't reach & be nosy with your things? Like to keep your money in a safe place just in case something happens? I have a great solution for you I recently worked with a company called
Vaultz
which sells a variety of lock boxes,safes & more.
For my review I received a Tye Dye peace sign Pencil box which locks & comes with two set of keys. Here is a description from their
site
"It's your stuff so LOCK IT UP!™ This is the perfect catch-all supply box is durable and cool, and is the perfect size to throw in a backpack, drawer, or glove compartment.Mesh pocket and elastic pencil band inside for organization.Sturdy key lock on the outside for security.Chrome-steel corners for strength & Tie Dye with Peace Sign Plate" I love the way my lock box looks I was happy to receive a peace sign because over the last year my peace sign collection has really expanded I love getting new cute peace sign items.The inside of the lock box is a great size,It holds quite a bit of items I have been using mine to store some of the makeup I take with me on long trips that way they can't be smashed,get wet,lost,ect since they are in a protective case.
Vaultz
also has storage cases for Cds,money,back packs,brief cases,art boxes,Clip boards & much more feel free to stop by their site to check out everything they offer they have a wide selection of designs & colors to pick from there is something for everyone.****This was not a paid post and my honest opinion was used. The opinions are solely my own and may vary from others.Products were Provided by
Vaultz
for the Review & Giveaway****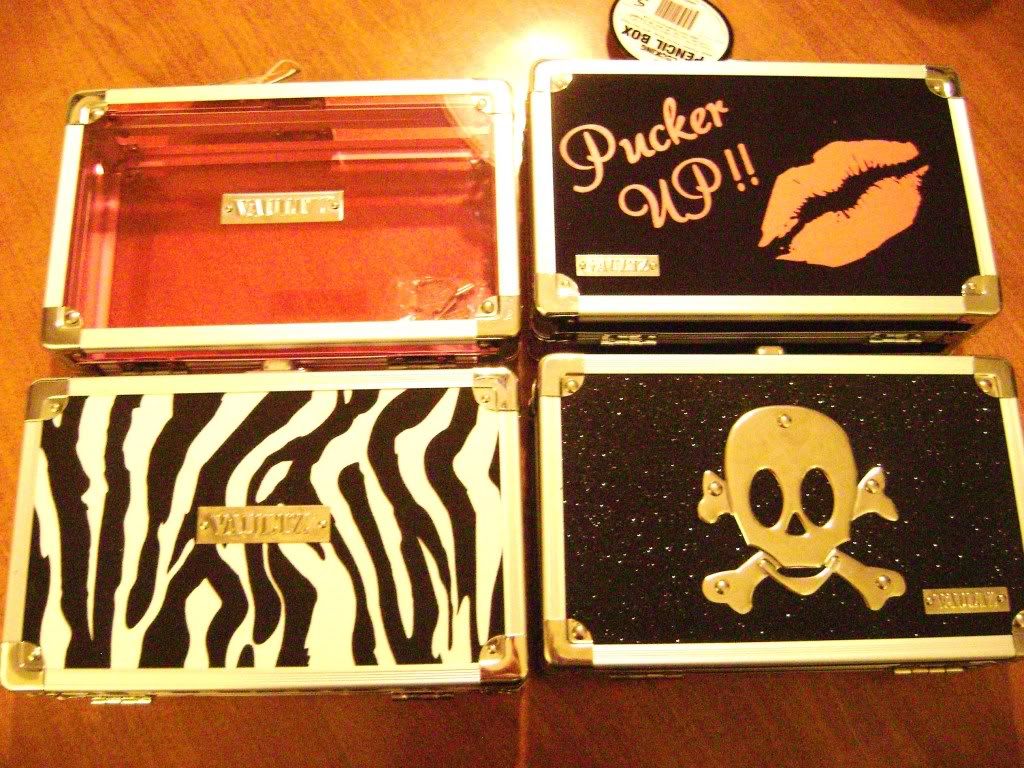 PRIZE ALERT:
Two Lucky winners will each receive
Two Pencil Lock Boxes
each [The four that are up for grabs are pictures above] Each box is valued at $11
GIVEAWAY HAS NOW ENDED WINNERS ARE BLACKRAIN14 & KLOVESTJ