Ready for todays giveaway? First I want to thank & welcome all of my new followers for becoming a part of my blog! The more you enter my giveaways the more chances you have at winning the items you really want & the more chance I have at providing you with more fun giveaways for the whole family.
Alright now onto today's giveaway! I worked with a company called
Tulle4us
,For my review I received a Linen Zip Front Dress,Gauze & a Smocked Dress.I was excited when my package arrived because these dresses look so cute online.I have to admit the Smocked Dress fits a little differently that I expected but I like the way it looks,I love the Zip front dress It is very easy to fit into I do have to wear a small half jacket with this because my girls are kind squeezed into the dress but it fits great,Both dresses are Knee length which I love because I hate the dresses that are just below the butt because then I feel uncomfortable,Both dresses are comfortable fabric & give you breathing room the sizes seem to run slightly small but they still fit well,The Smocked Dress has removable straps if you want to wear it as a strapless dress instead.The Zip front dress can be zipped down or up through there is nothing under the dress to cover you if its zipped down,I wear mine zipped up & I like how it looks I have never owned anything with a zipper in the front like that beside a few jackets so the dress is very different & unique.There is a ton of clothing options to pick from on the
Tulle4us website
,I can spend a really long time on their site looking at all their amazing items I wish I could buy them all.
Tulle4us
also has skirts,shorts,jackets,vests & more.I have really enjoyed working with Tulle4us their shipping is fast,the customer service is friendly,I would definitely work with this company again both for personal shopping & gifts for others.****This was not a paid post and my honest opinion was used. The opinions are solely my own and may vary from others.Products were Provided by
Tulle4U
for the Review & Giveaway****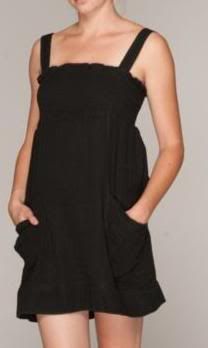 PRIZE ALERT:
One lucky winner will win $25 gift card to
Tulle4us
GIVEAWAY IS NOW OVER WINNER IS - #606 Thifa