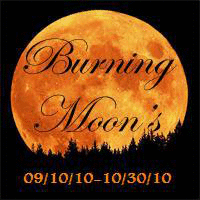 This weekend I will be playing a game of catch up so some posts may be posted at Odd times,I am taking this chance to catch up on blog posts,Winners posts,Sorting my emails & More.It has been quite some time since I have been able to offer you a post that would make your mouth water so I will be posting one today.
Now It's time to share another very loved review that I had a fantastic chance to try,I am honored to announce I had a chance to work with a company called
Old Time Candy
who sells boxes,bags & containers of old classic candies from different decades the 50s, 60s, 70s & 80s.For my review I picked the 80's Box since it has the candy in it I grew up with in the 90's.I was very excited to see what was all in the box when it arrived there were so many wonderful things in the box,I have been with my DH for three years with an Anniversary coming up soon & though I have known him for quite some time I don't really know his preferences on candy Yes that seems terrible but when you hardly ever buy candy like us there is no huge need to talk about which candy you liked as a kid & which you didn't so I was surprised to see he didn't like over half the things in the box I think it was mainly surprising because Its candy I loved as a kid but not too surprising because my DH isn't a huge candy fan to start off with.The box came with Runts,Reece's Pieces,Starbursts,Hubba Bubba,Pop rocks,Sour Patch kids,Skor bar,Lemon heads,Apple heads,Skittles,Fun Dip,A ring pop,Candy necklace,Candy ring,Sprees,Razzles,Tootsie Pops,Blow pops,Swedish Fish & Much More there was a nice large assortment it was hard to pick which you wanted first,I still have quite a bit of this candy left over since we only eat a little at a time.I liked that fact that when the company sends thier packages they package them with Ice packs to help keep the candy cold while shipping to keep chocolate & gummy candies from melting everything was in store bought condition when it arrived & was all very fresh.I really like the large assortment they send they include a little bit of everything something sweet,hot,sour,chocolate,gummy,hard candy,ect Of course there were one or two items that neither my DH or I like such as the Red hots,Marshmallows,but we mainly loved everything.Now it's your turn to win one of these wonderful boxes just in time for Halloween If you aren't trick or treating with your kids this year,or buying your own candy this will give you a chance to still get some candy of your own without nearly as much work! ****This was not a paid post and my honest opinion was used. The opinions are solely my own and may vary from others.Products were Provided by
Old Time Candy
for the Review & Giveaway****
PRIZE ALERT:
One Lucky winner will win a
4LB assortment of candy
from a
Decade
of their choice,A $30 Value!
GIVEAWAY IS NOW OVER WINNER IS - #636 scoobybabe2004