Good Morning blog readers I am here today to present you with some tips that will help you make your store a 'Greener' place to shop,Many of you may have been wondering how there are ways you can make your shop more Eco friendly for yourself & for your customers.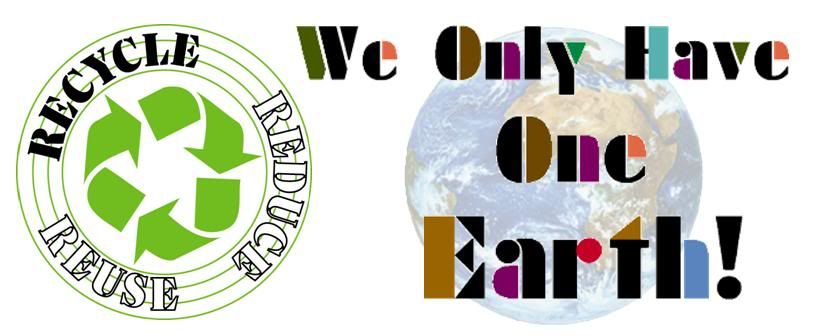 First lets start with Your product itself weather you make journals,Accessories or Jewelry there is always at least one way to incorporate recycled items into your work.If you work with Jewelry a good idea to use recycled items is to ask around your friends & family for their Unused & Unwanted jewelry or even goodwill/yard sale hunt you can then take the items you have found tear them apart & make them into something even more special & Eco friendly.If you work with Journals,you can also goodwill/yard sale hunt for books that are unfix-able,journals with only part of their papers still in it & reuse them to make new covers & pages for the journals or note books that you make.
A great way to become Eco friendly with your Shipping supplies to to Reuse packages you yourself have received from other sources,Did you get a large bubble mailer that has No writing on one half of it? Cut it in half & use the clean half to send out your smaller item you will just simply need to use clear packing tape to close the cut side of your package,If you have received a box that has a sticker,or Small name/address written on it you can either remove the sticker or place a taped piece of paper on it with the new name/address,You can even do the same with the packing peanuts that are sent out in most Packages instead of throwing them away why not reuse them? It saves you time & money,plus its recycling so its a win/win for you.
I myself have reused packaging & old jewelry to create new works of art it is amazing what you can turn one or two broken pieces of jewelry into.Explore your options & save your wallet from becoming empty you could be spending more money than you have to.Also keep an eye out for
Packaging tips
& More coming your way soon.Thank You
Please leave a comment with ways that You help the world become 'Greener'